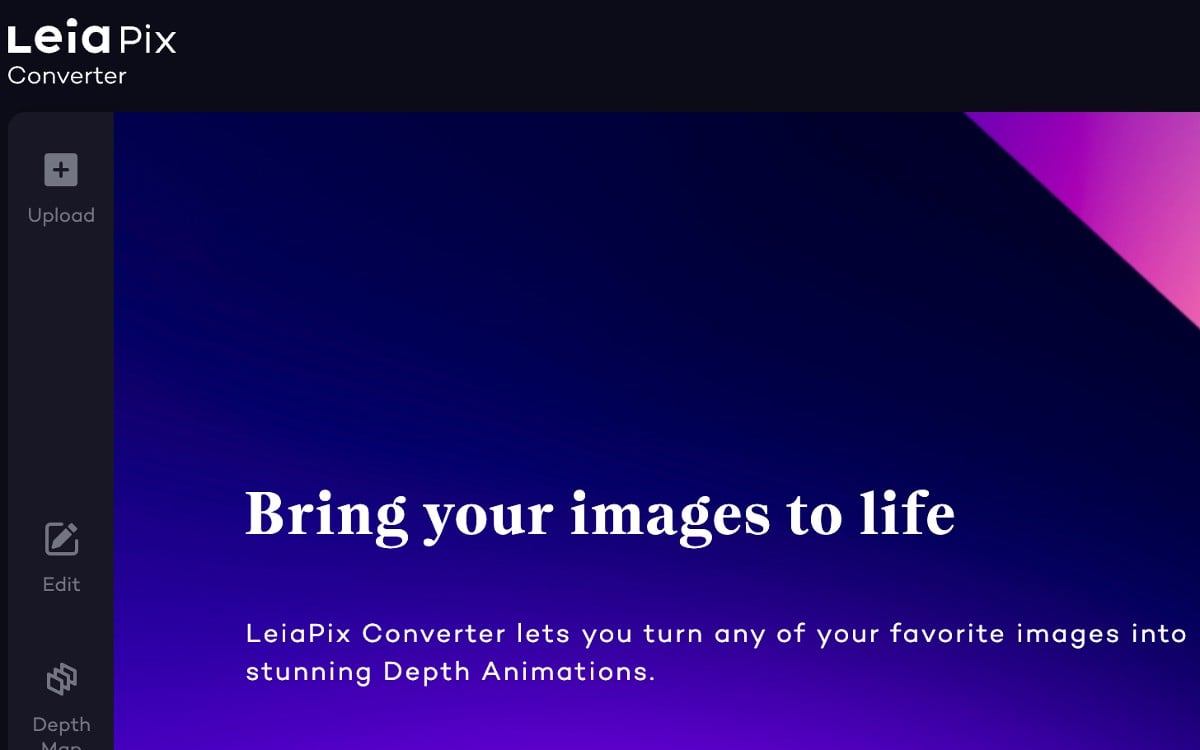 LeiaPix: Turn Your Images into Animation
Are you keen to transform your 2D photographs into breathtaking 3D Lightfield images? You can now do that effortlessly with LeiaPix Convert. With advanced editing features and customizable animation styles, you can now create captivating depth animations!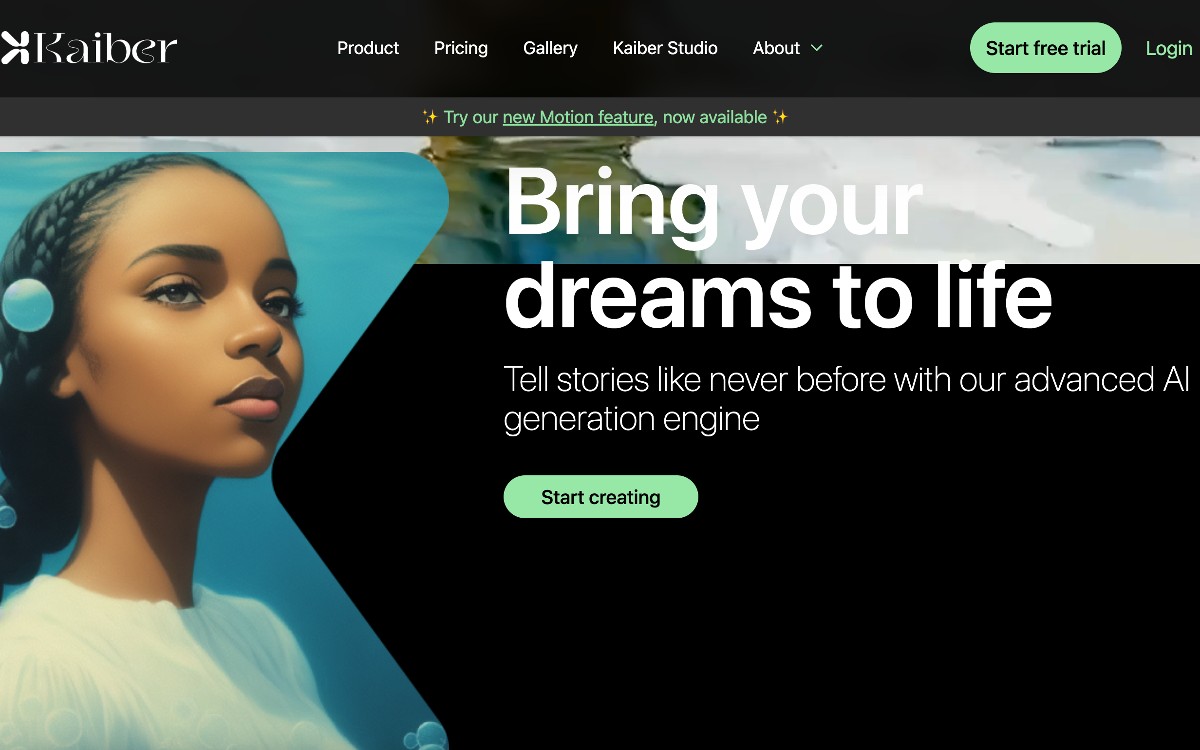 Kaiber: Create Stunning and Engaging AI videos
Kaiber is an AI video creation tool that empowers creatives to turn their ideas into stunning visual stories, music videos, social media content, and more.