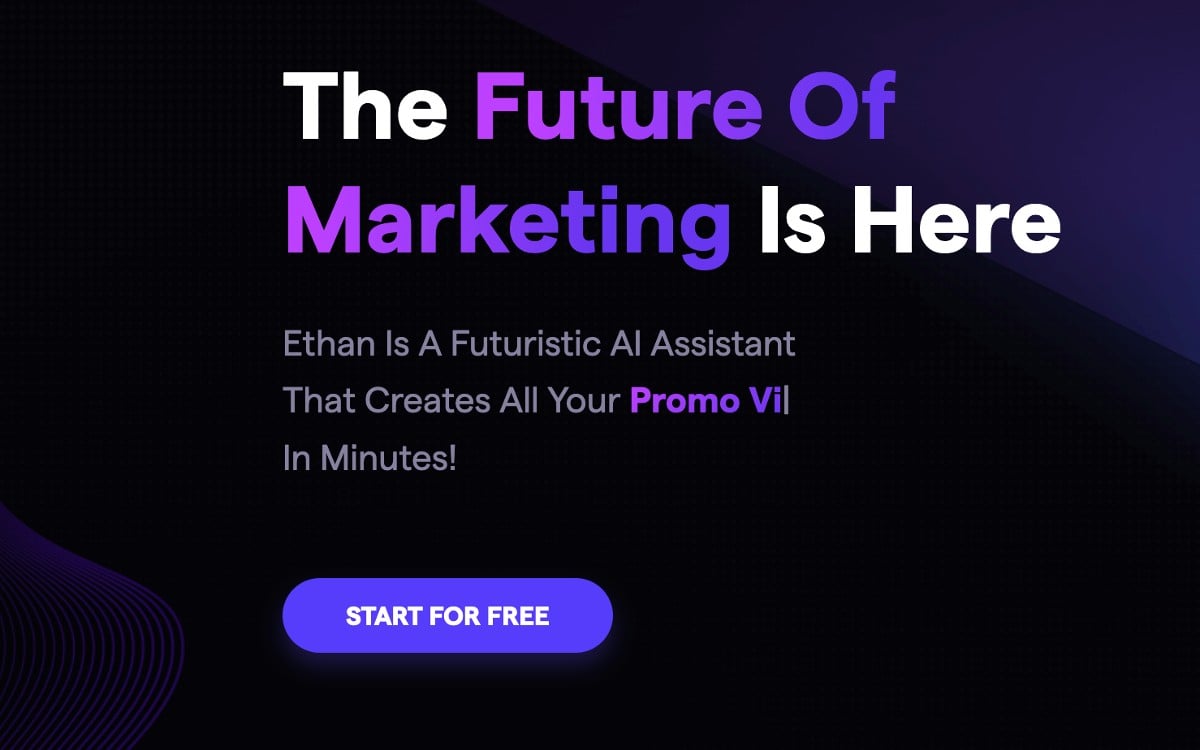 MarketingBlocks AI: Create Marketing Assets Easily
Can you imagine having only one tool for creation of all of your marketing assets? MarketingBlocks is your All-In-One AI assistant. It allows you to create stunning landing pages, promo videos, marketing copy, blog posts, articles, and artwork within minutes!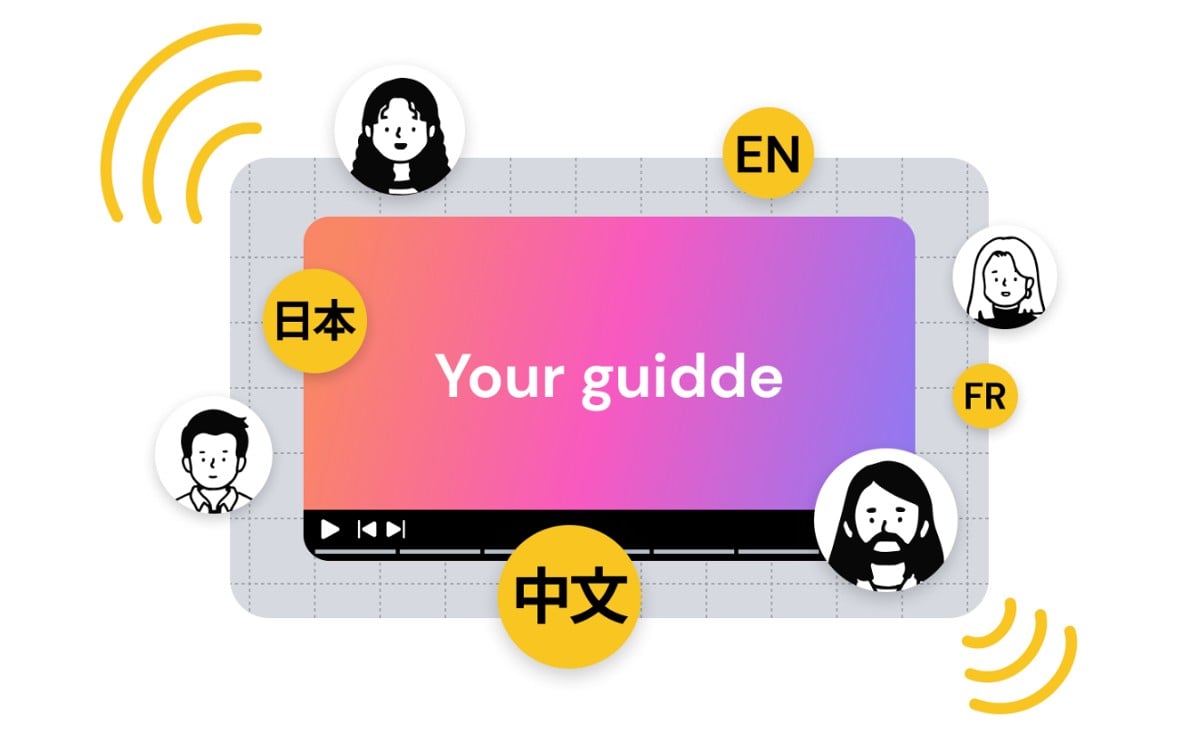 Guidde: Create Video Documentation Easily
Are you looking for an easier way to make your video documentation? With Guidde, you can create informative how-to videos in seconds, effortlessly sharing them with your customers or team, enhancing communication across channels!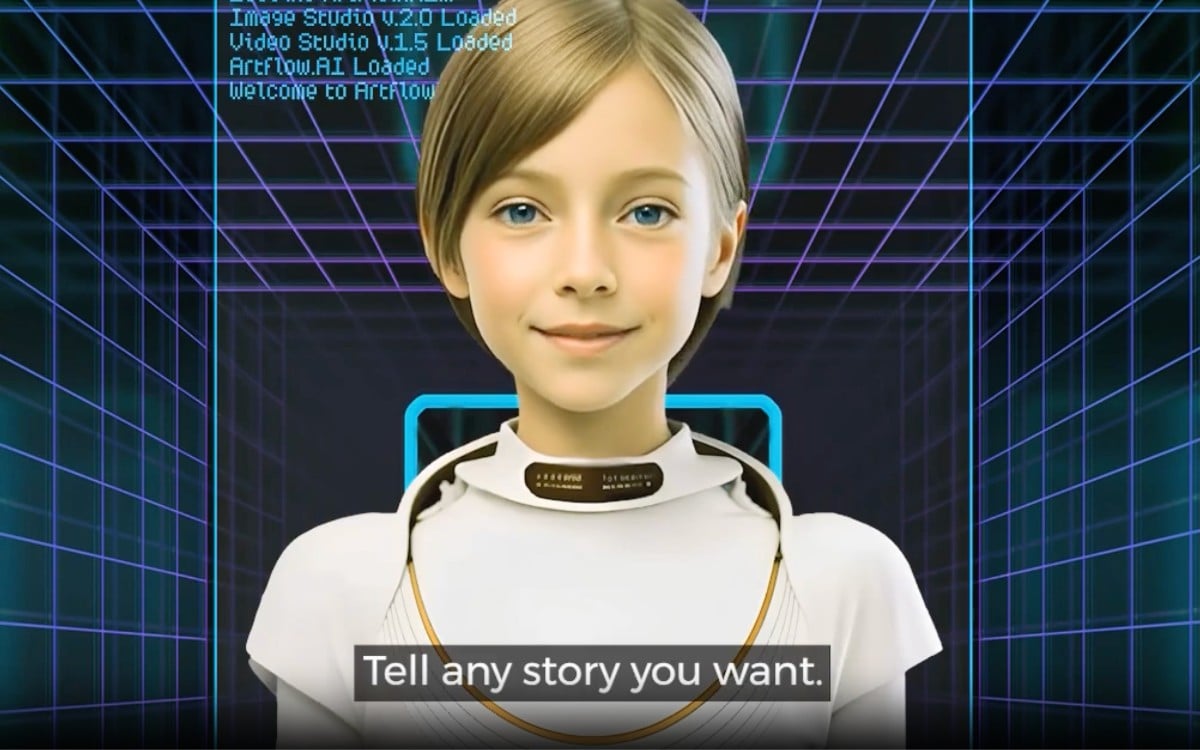 Artflow
Create animated stories effortlessly with Artflow and make original characters, scenes, and dialogues. Millions of user-generated assets and non-English descriptions supported. Enjoy Portraits 2.0, New Images, and Video Studio features.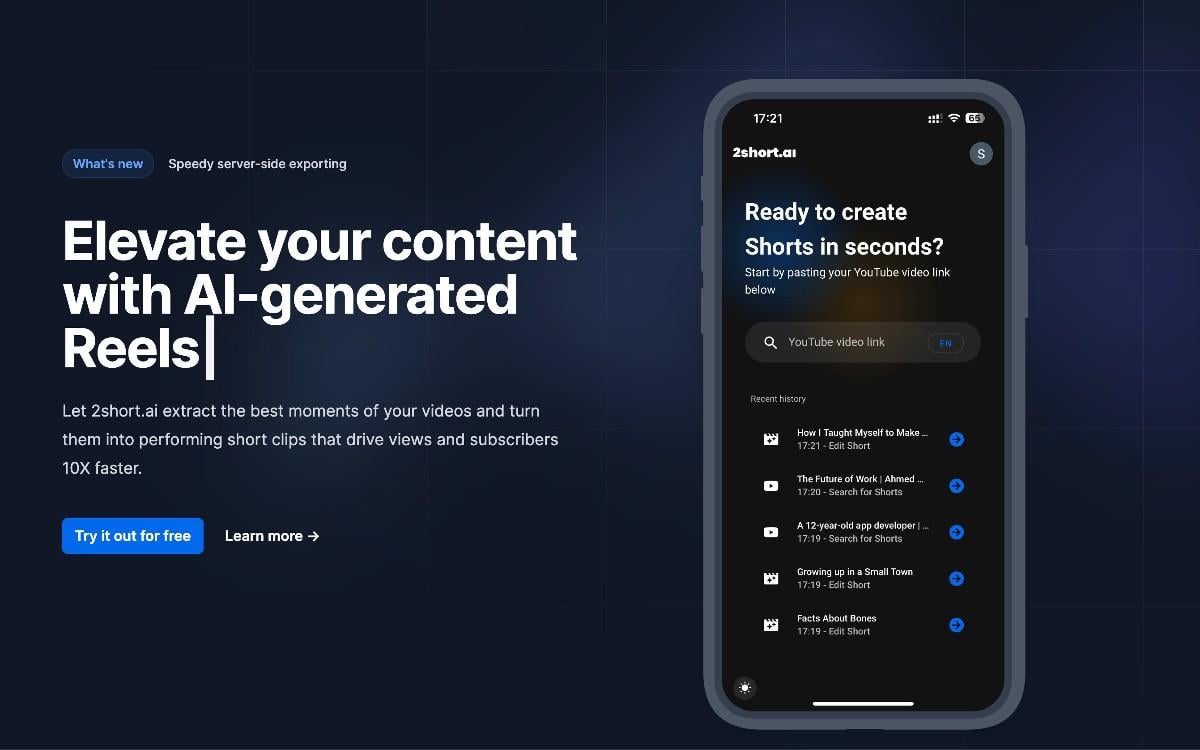 2short.ai: Accelerate Your YouTube Reach
Ever wished you could amplify your YouTube presence? Uncover captivating short clips from lengthy videos, effortlessly crafting engaging shorts. Curious how this tool streamlines the hunt for the best moments, saving you precious time?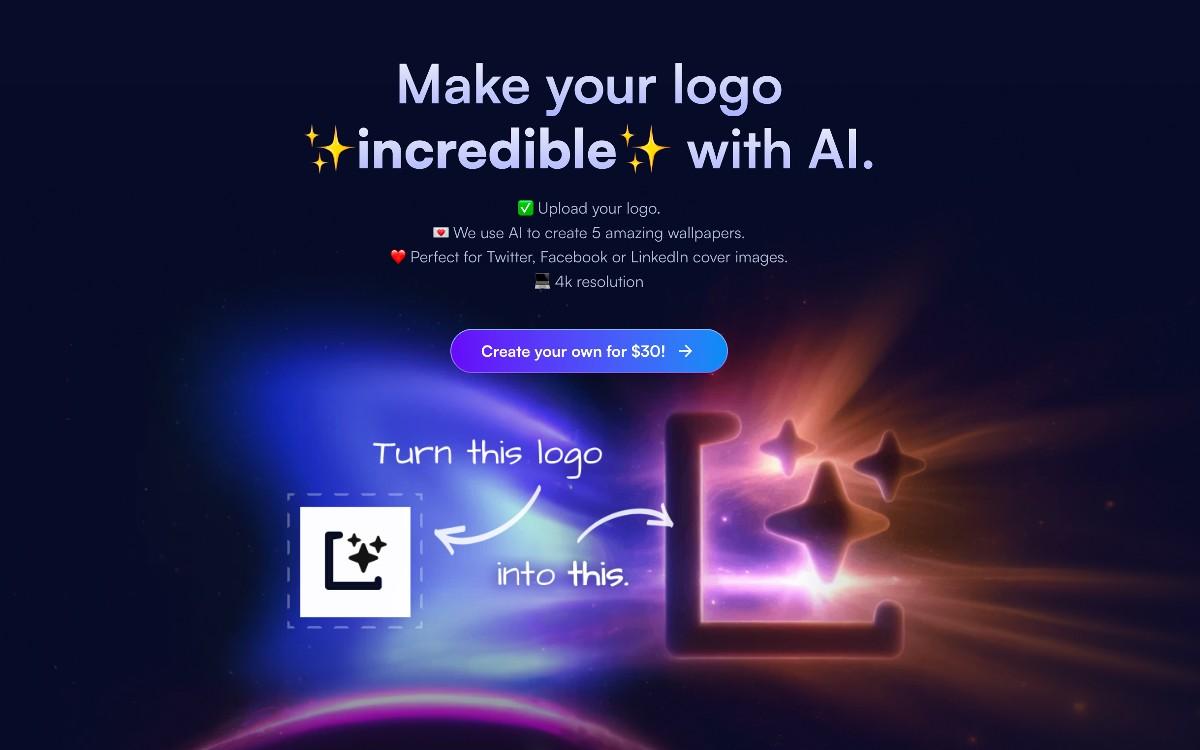 Logoscapes
Logoscapes is an AI tool that creates 5 amazing wallpapers from your logo. With a library of AI filters like yarn, water, ink, graffiti, coffee, origami, space, snow, and glow, you can give your logo the perfect wallpaper for social media, wallpapers, cover photos, and more.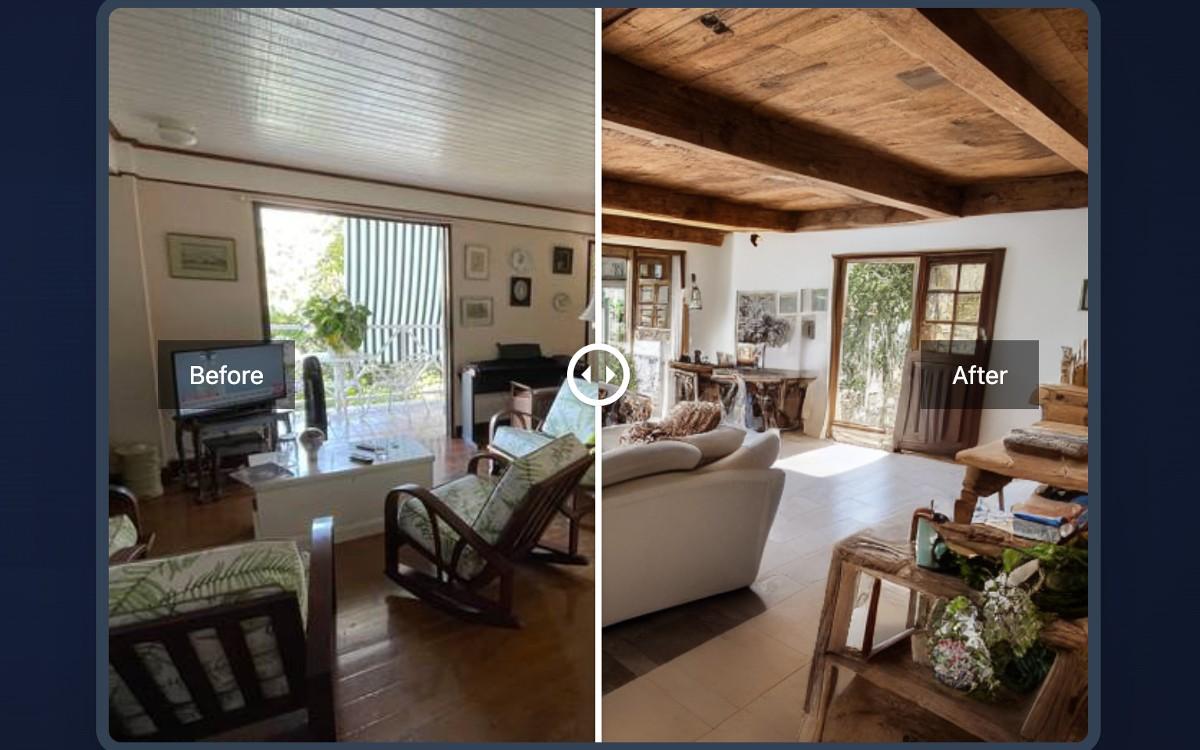 MyRoomDesigner.ai
MyRoomDesigner.ai can transform any room into a stylish and inviting space with AI-powered interior design. Choose from popular themes, upload room photos, and apply different styles in seconds.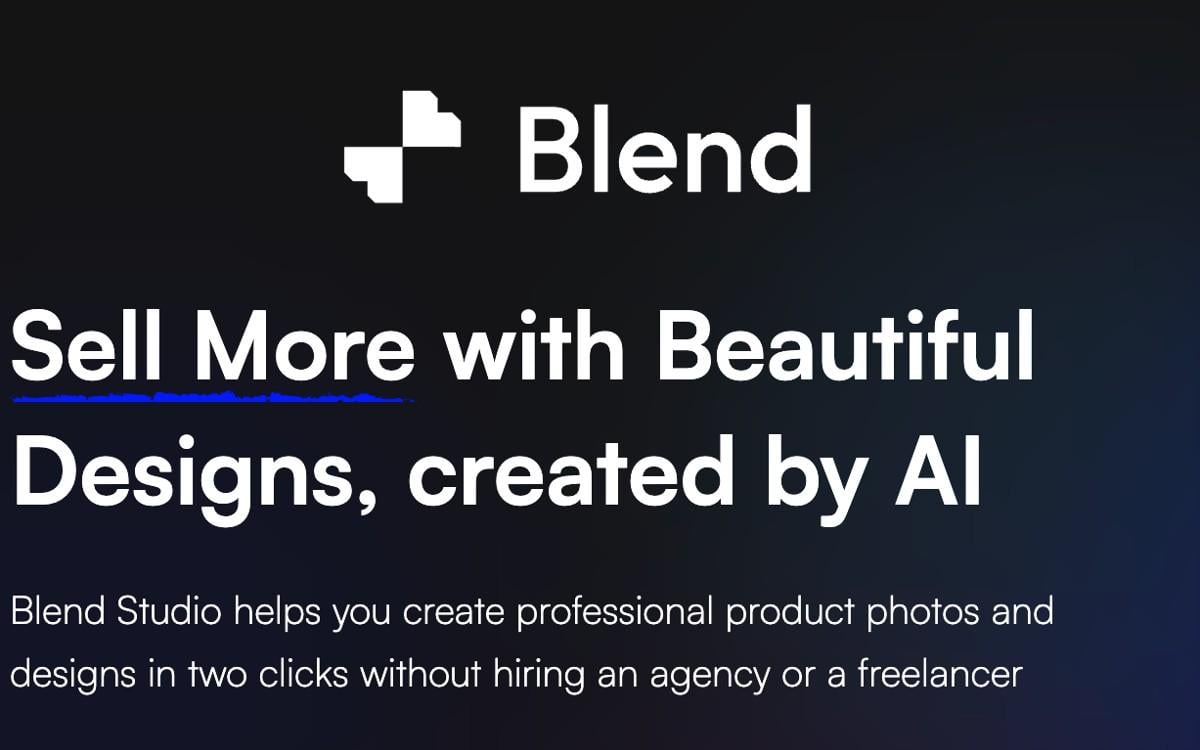 Blend AI Studio
Blend AI Studio empowers online sellers and DTC brands with easy product photo and design creation. Upload product photos, describe backgrounds, and download AI-generated designs in just two clicks. Proven to boost Shopify Store listing conversion rates by over 60%.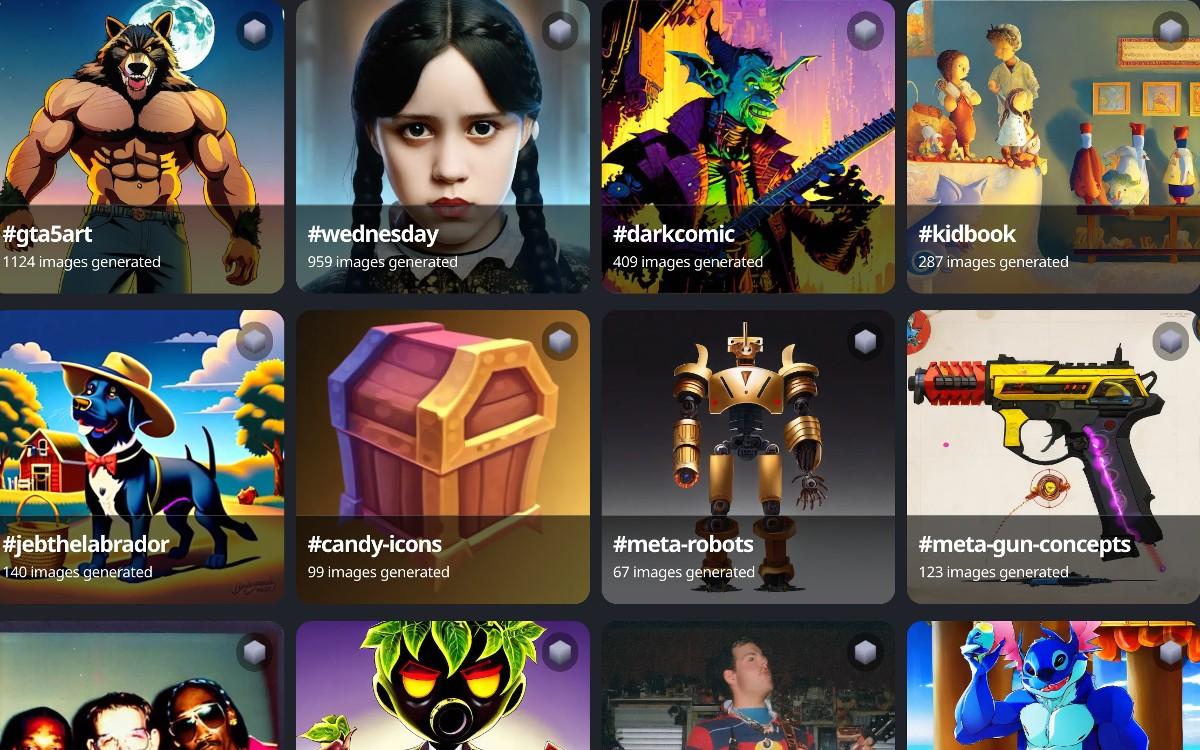 ComfyUI
ComfyUI is a feature-rich and flexible stable diffusion GUI, offering a flowchart-based interface. Users can effortlessly design advanced pipelines with support for SD1.x and SD2.x, optimized for efficient re-execution.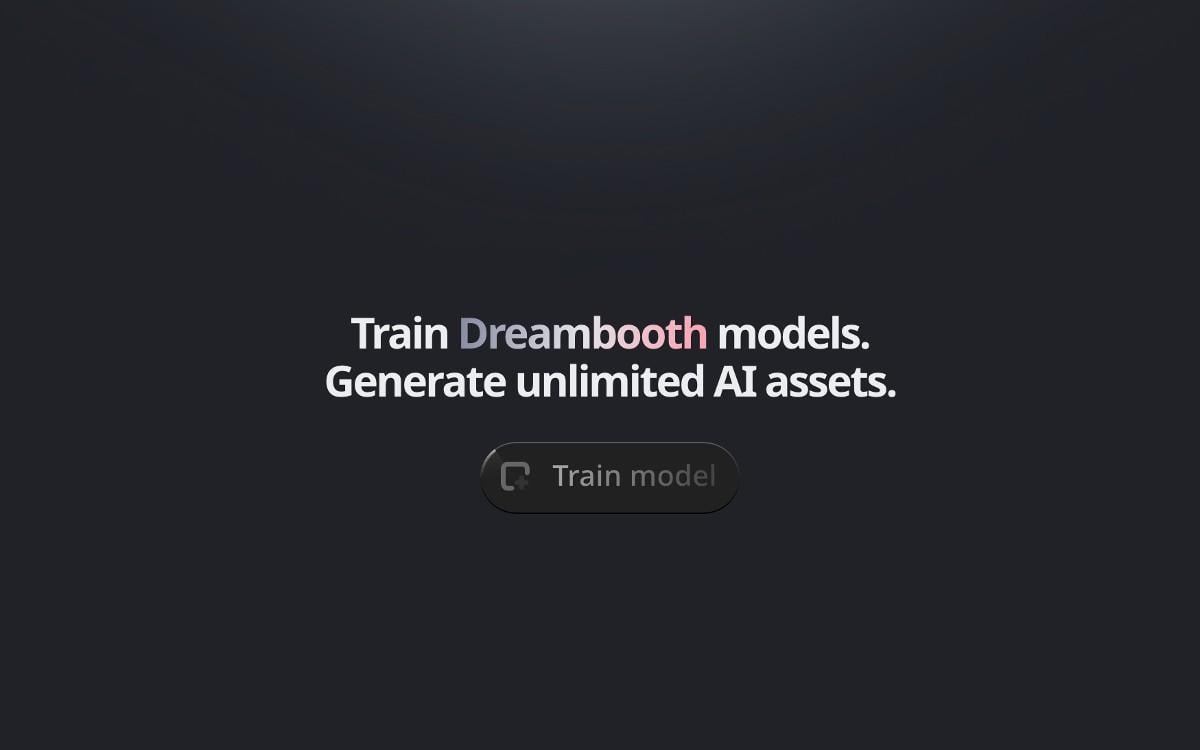 TrainEngine.ai
Introducing Dreambooth, an AI-powered tool for effortless ML model creation, training, and deployment. Unlock unlimited AI assets, customize models with an intuitive interface, and gain valuable insights with powerful data analysis and visualization.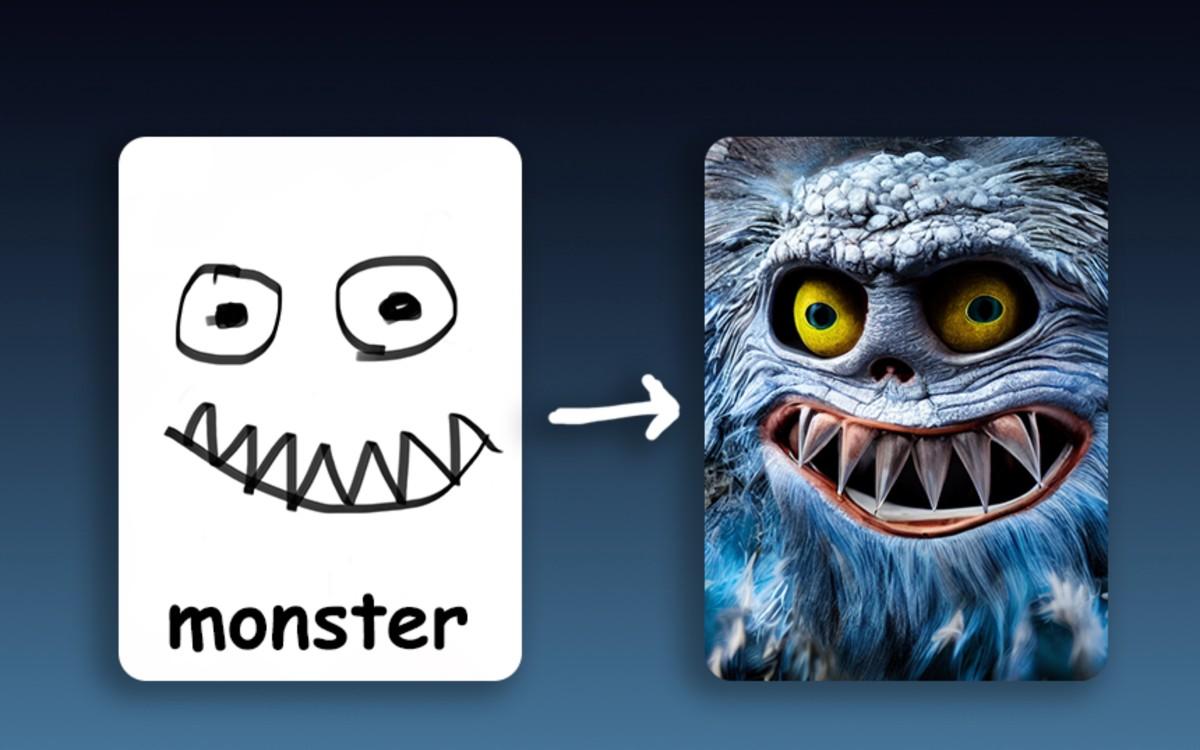 Doodle Morph AI
Turn your doodles into mesmerizing art! Whether you draw from scratch or upload an existing image, simply add a prompt, hit GO, and watch the magic happen as the app generates photo-realistic masterpieces within seconds.
Next Page »