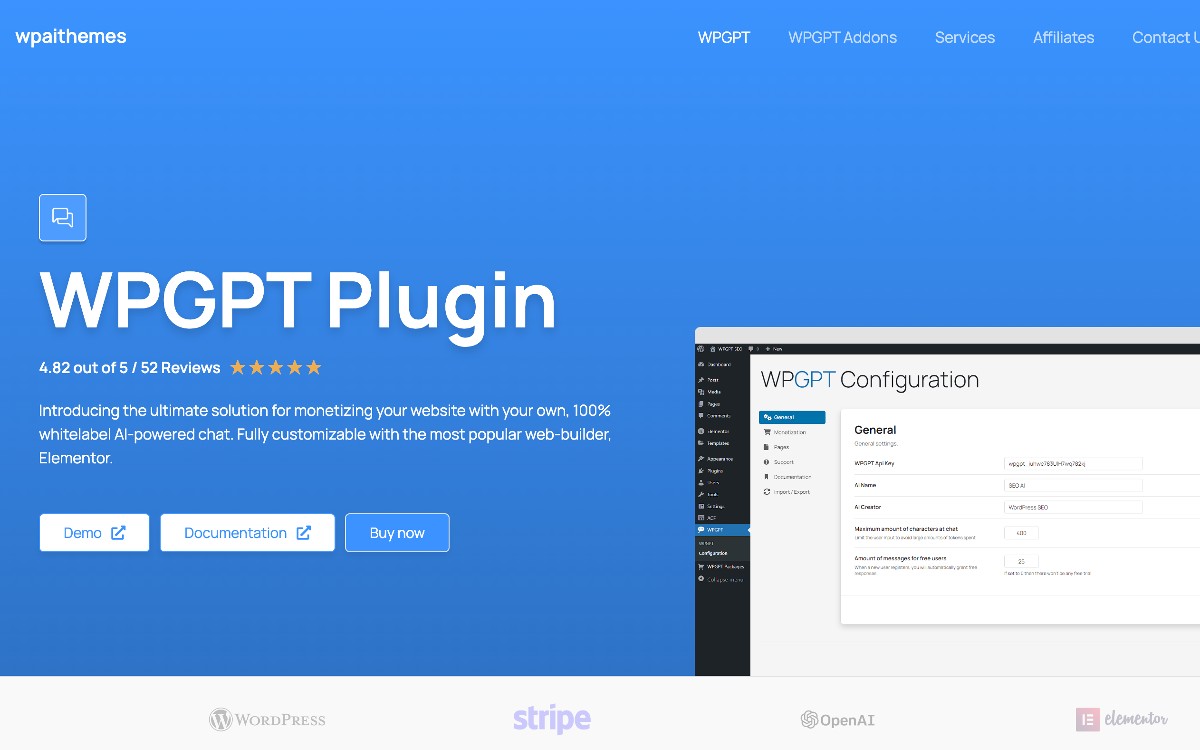 WPGPT
Experience the WPGPT Plugin, an AI-powered chat solution tailored for website monetization with a seamless whitelabel experience. With complete customization through Elementor, enjoy AI behaviors like Nutritionist, Pet Care, Money Maker, and more.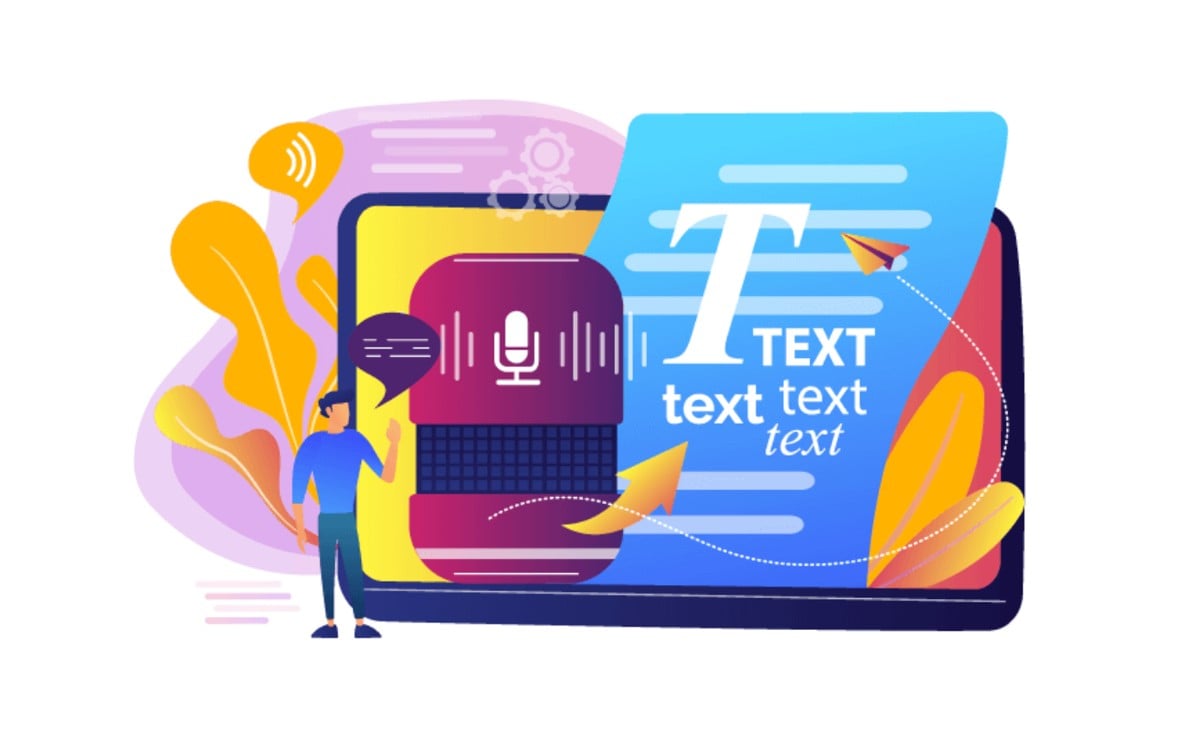 SpeechText.AI
SpeechText.AI is a multilingual and industry-specific transcription service with near-human accuracy. This advanced speech recognition models are trained on domain-specific language data, ensuring better understanding of domain terms.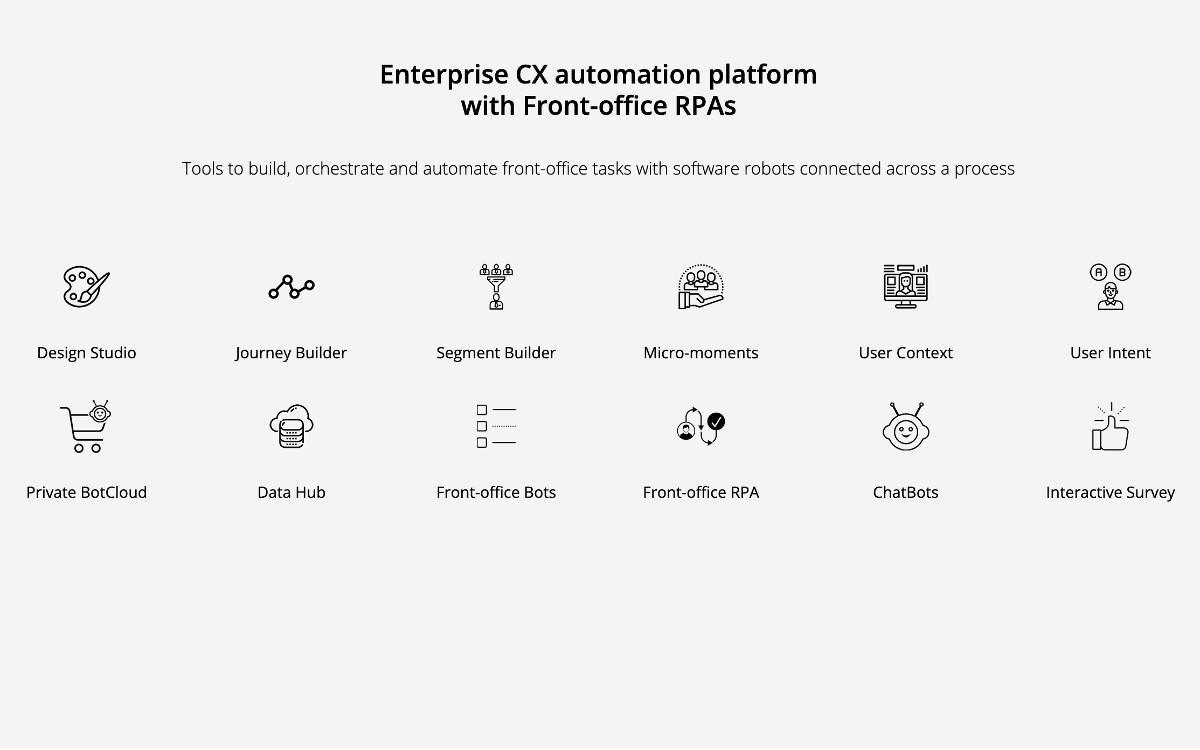 tapCLIQ
tapCLIQ pioneers the AI-driven Engagement Automation Platform for apps and websites, offering interactive messages that learn user intent and automate engagement. With hand-holding user experiences, tapCLIQ drives retention through various features.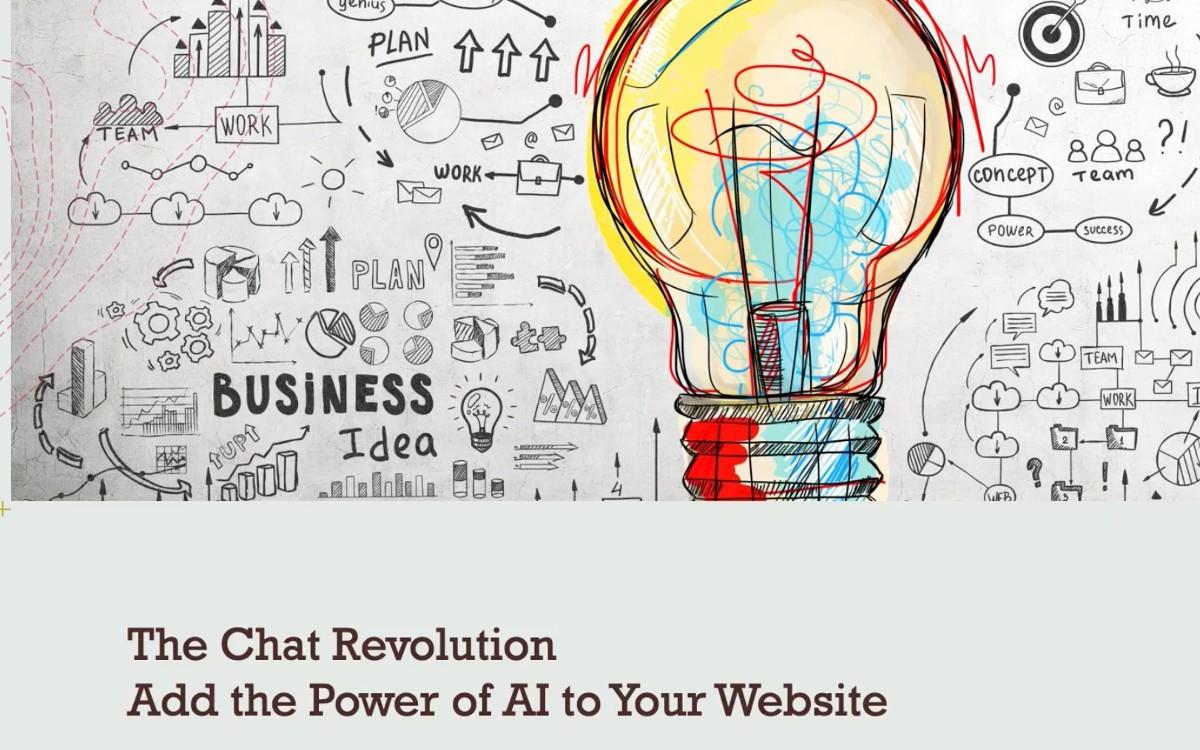 WP AI Chat
WP AI Chat is a website chat widget for any web-based tech, providing instant answers, boosting sales, and enhancing user experiences. Trainable for targeted responses, upsells, and cross-sells, with data analysis for customer insights.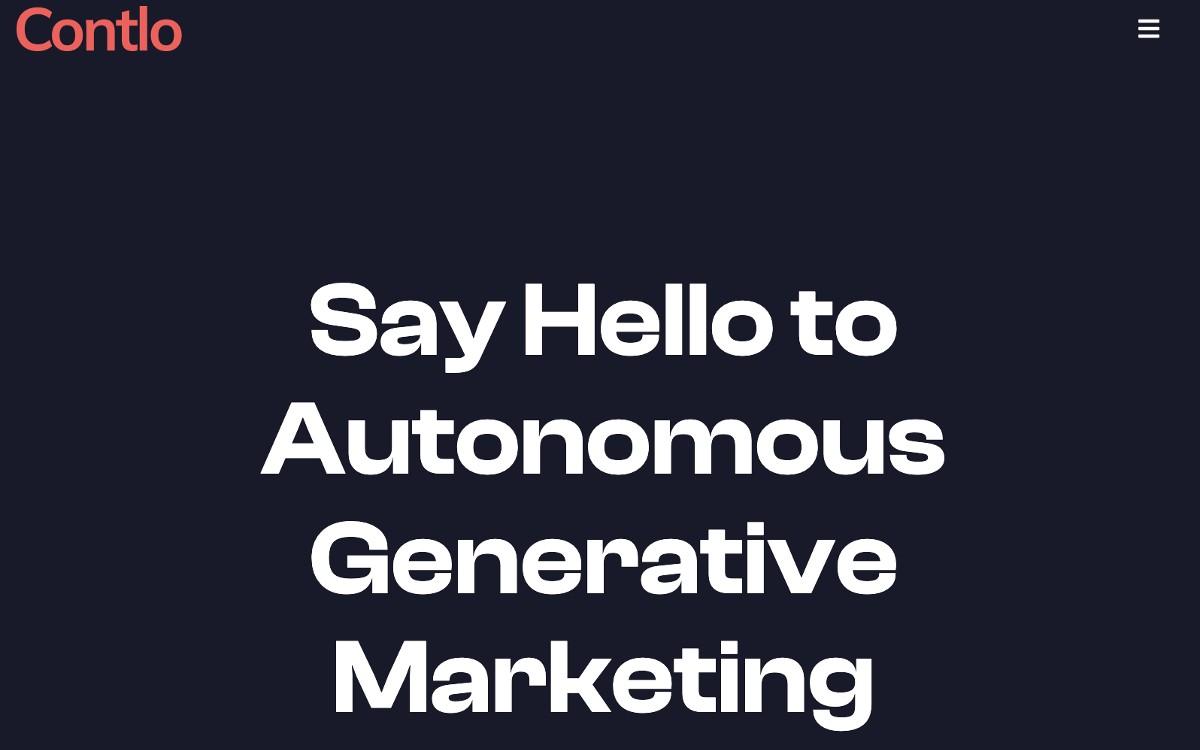 Contlo: Grow Your Business with AI Marketing Platform
Contlo simplifies campaign management with an all-in-one personal AI marketer! If you're looking for ways to generate more revenue and increase retention, Contlo is an ideal pick for you. With it, you can automate personalized experiences for your e-commerce customers through AI powered CDP + Omnichannel Marketing Apps.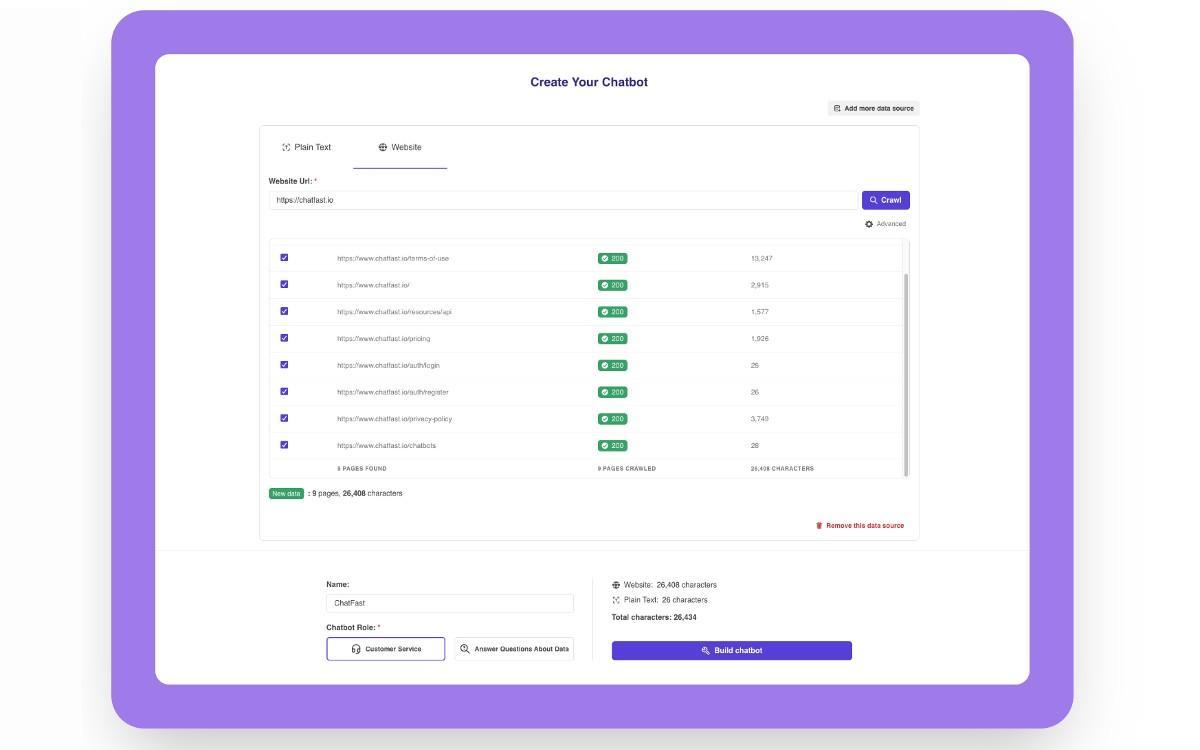 ChatFast
Create GPT chatbots from your data with ChatFast. Answer data-related questions, embed on websites. This tool supports website URLs, scanned PDFs, plain text, PDFs, and text images.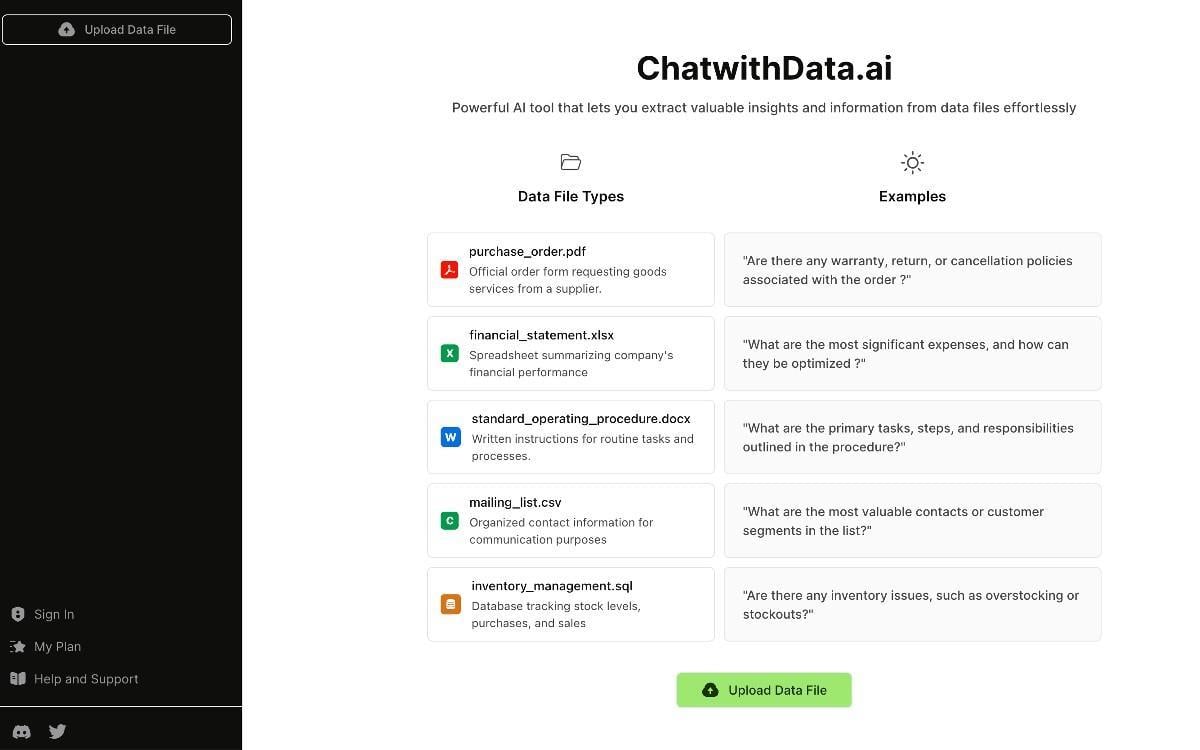 Chat With Data
Chat With Data: An AI tool enabling users to upload PDFs, Word, CSV, Excel, and SQL Database documents. Communicate naturally via an interactive chat interface powered by OpenAI. Ask questions and receive relevant responses and prompts to facilitate further conversation.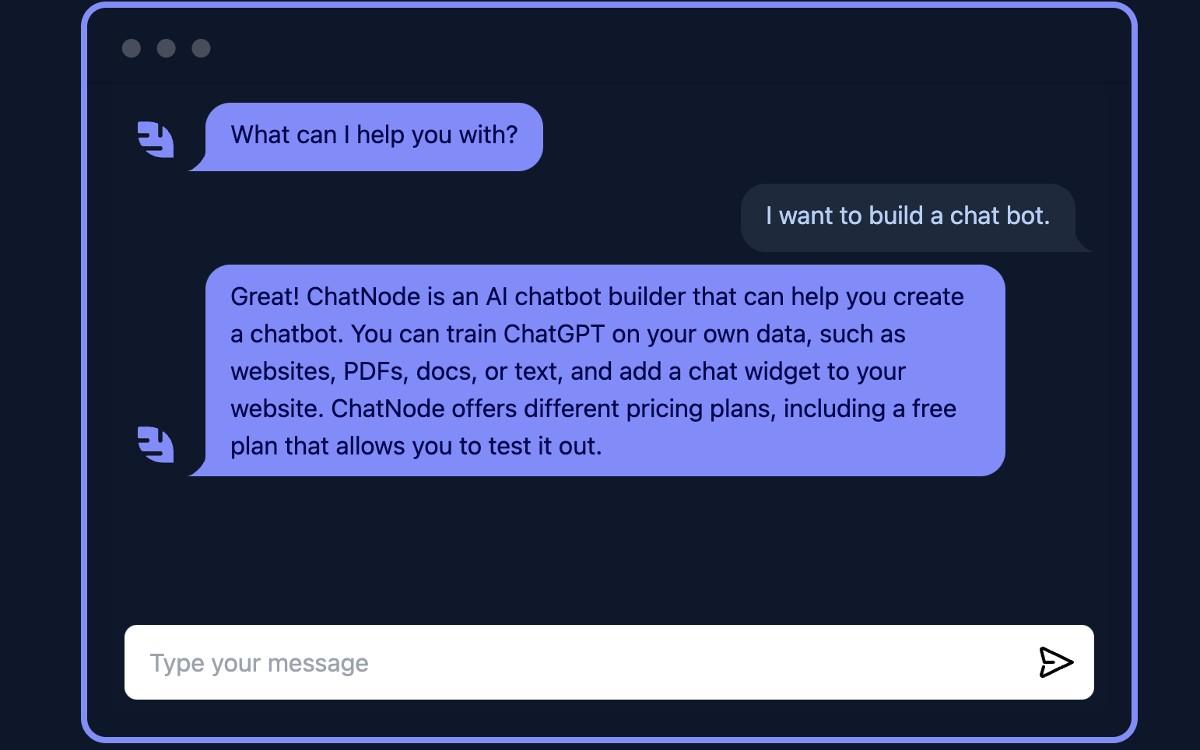 ChatNode
Introducing ChatNode: An advanced AI chatbot builder powered by ChatGPT. Embed chat widgets on websites or deploy public chatbots. Enjoy support for customized features, 95+ languages, data sources, and token counts.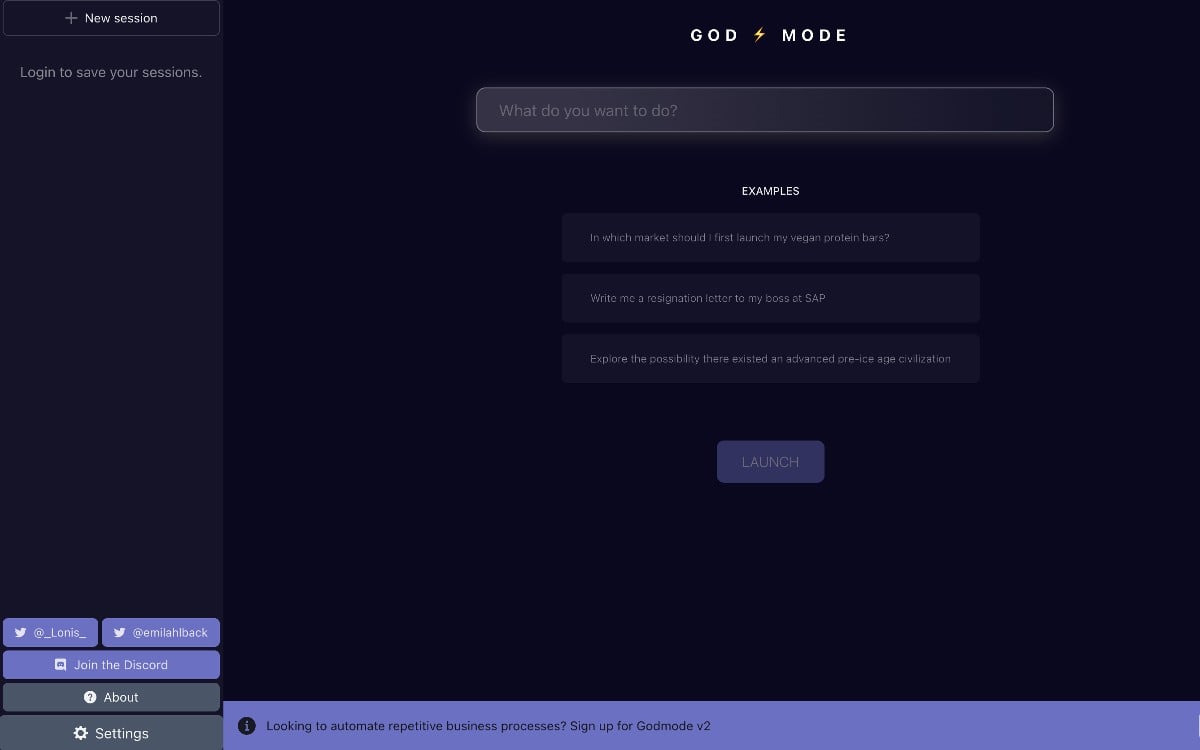 Godmode: Generate Creative Outputs
GodMode is an AI-driven tool that can help you generate unique outputs through the power of generative agents. With its user-friendly interface and web-based accessibility, it has ability to broaden your perspectives, enhance your creativity, and provide access to powerful AI capabilities!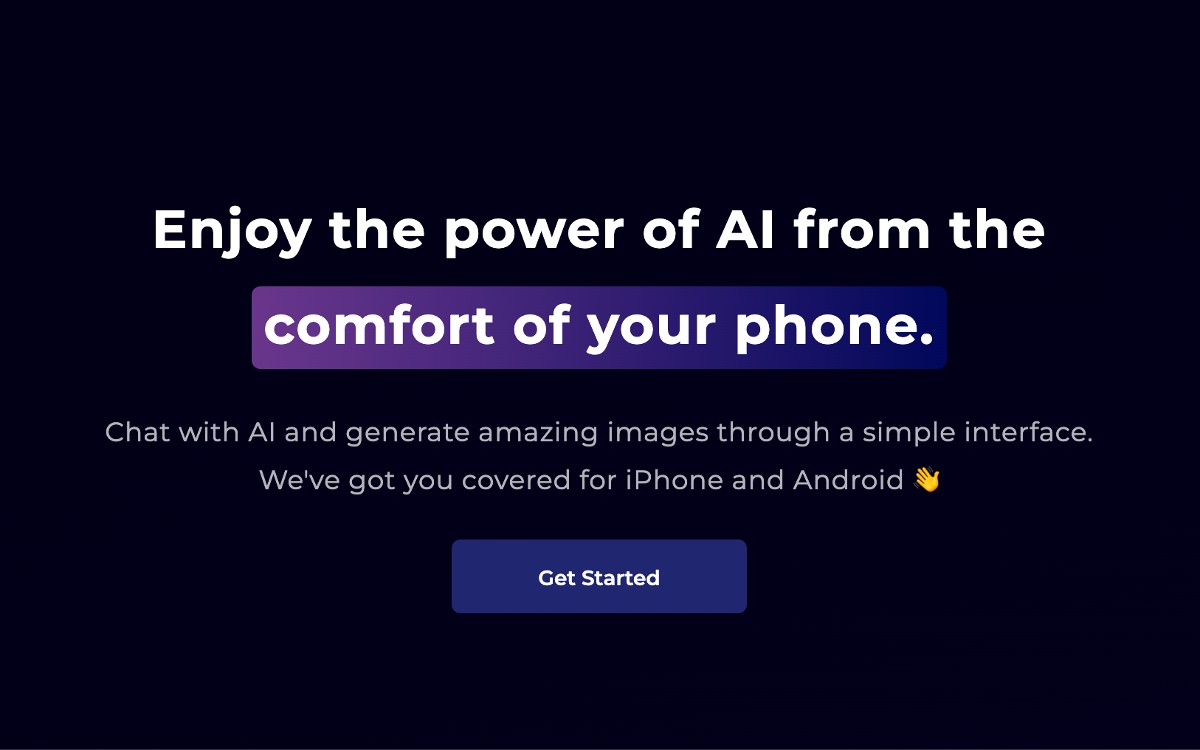 Nack: Chat with AI and Generate Images
Do you ever just want to chat with technology to make your workflow easier? Introducing Nack, the conversational app powered by ChatGPT that will help the way you communicate with technology! It assists you in creating stunning images and engage in conversations!
Next Page »