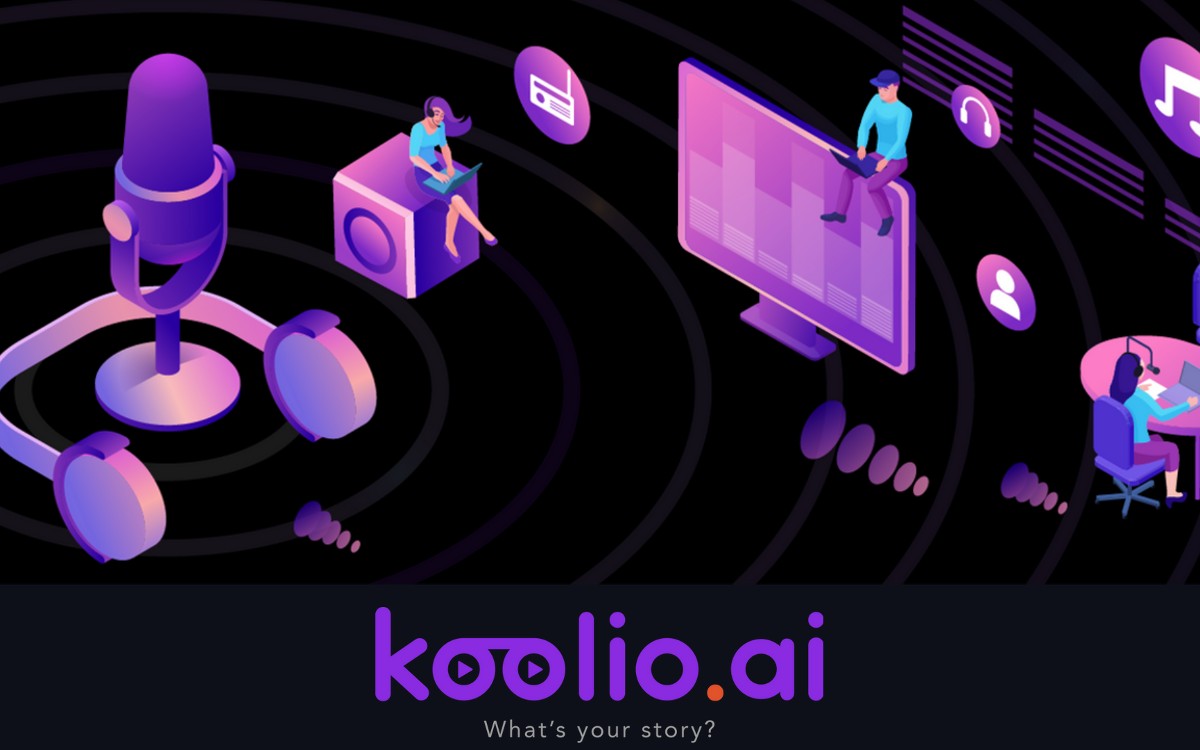 Koolio.ai: Transcribe Audio with Ease
Would you like to simplify your podcast creation? Koolio is your web-based companion that enables you to transcribe audio, collaborate with others, and even select the perfect sound effects and music, all while giving you the power to finely tweak and refine your audio.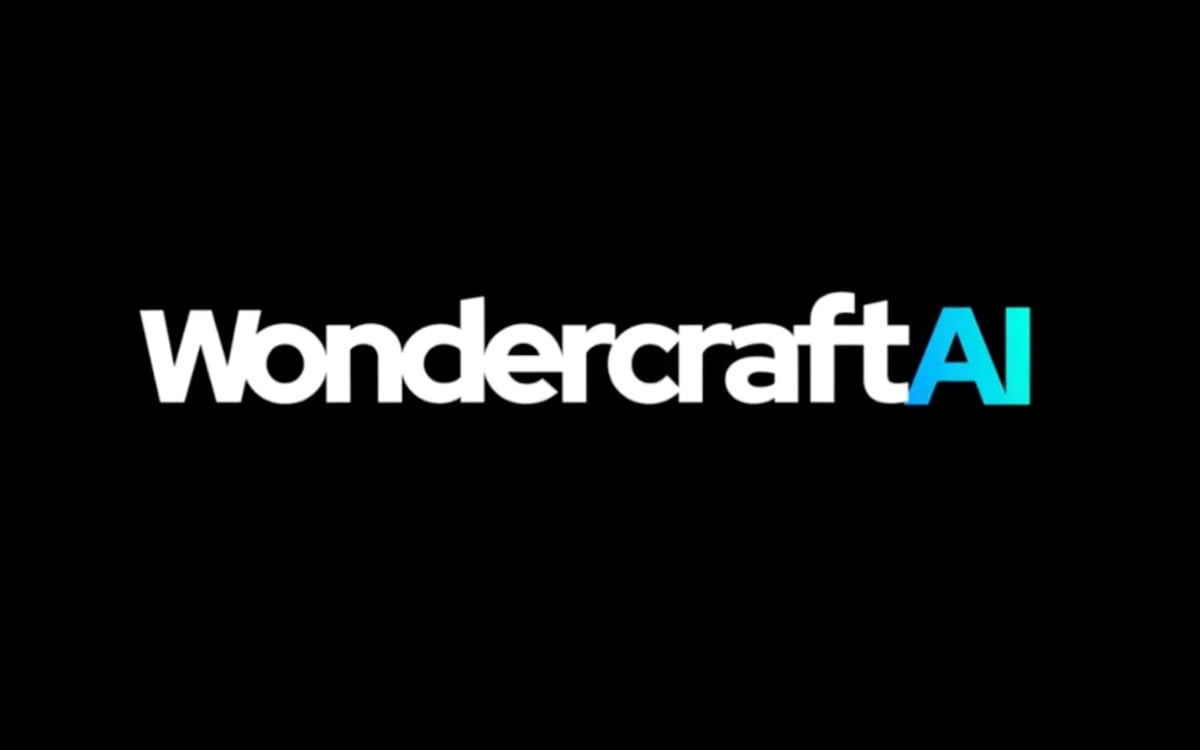 Wondercraft AI: Create Studio-Quality Podcasts
Would you like to bypass studios and do podcasts yourself? Introducing Wondercraft AI: a podcasting platform for studio quality podcasts in seconds. Voice cloning adds a personal touch and AI scripting generates scripts from bullet points.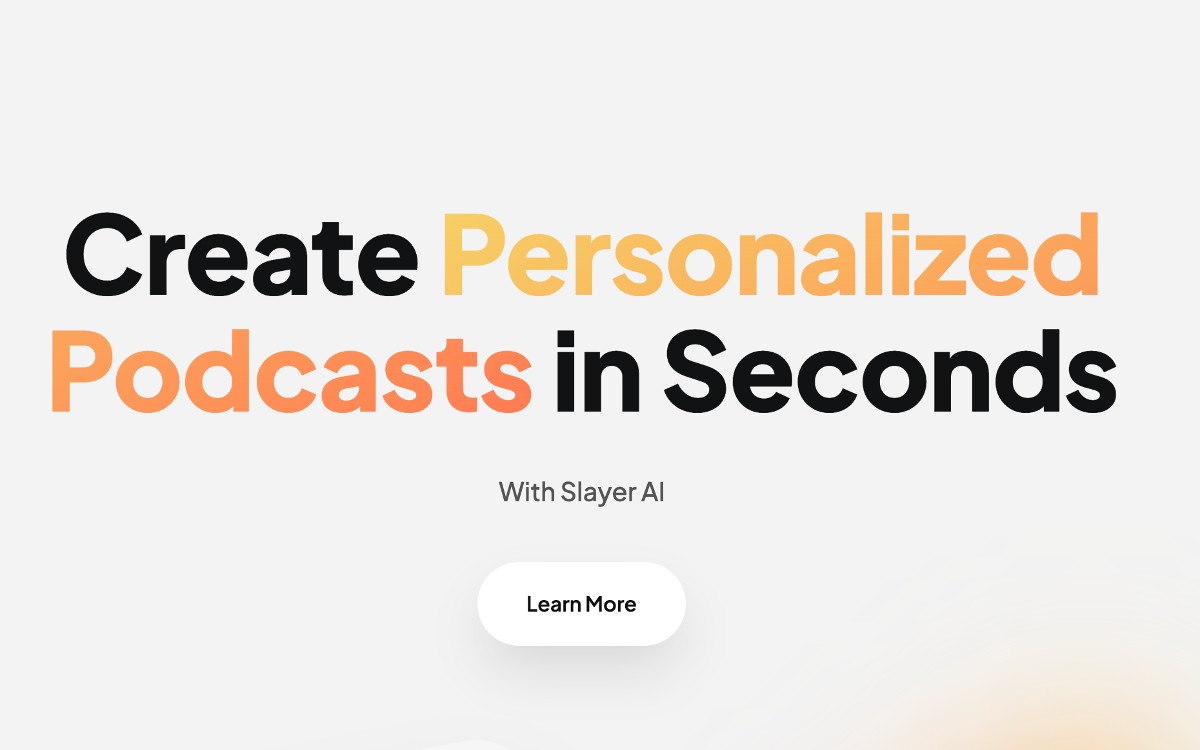 Slayer: Generate Quality Audio Content
Get ready to slay your audio content! Slayer AI is all about crafting personalized audio tales and podcasts that reflect your unique tastes and interests in record time. Thanks to AI's magic, the content is customized to your preferences, giving you an experience like no other.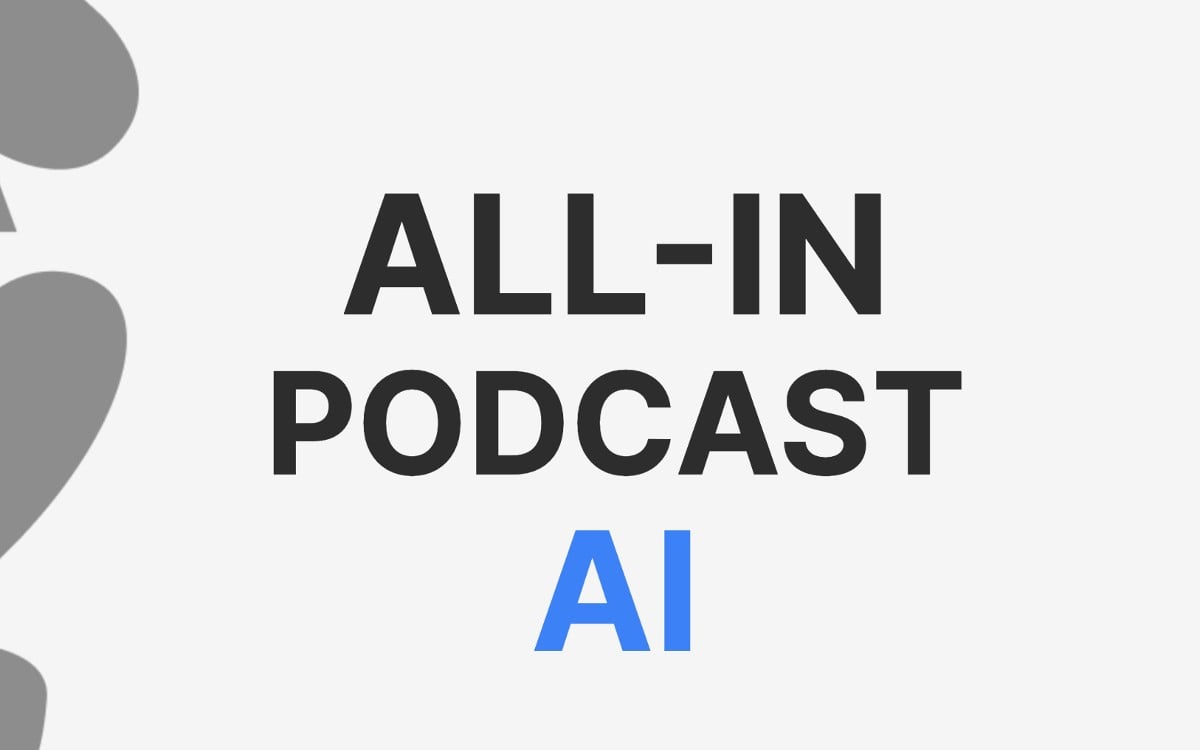 Allinpod.ai
Find relevant content for listeners with Allinpod.ai, a podcast curation platform. Machine learning algorithms analyze audio data, generating personalized recommendations. Insights on listener engagement and content optimization for maximum impact.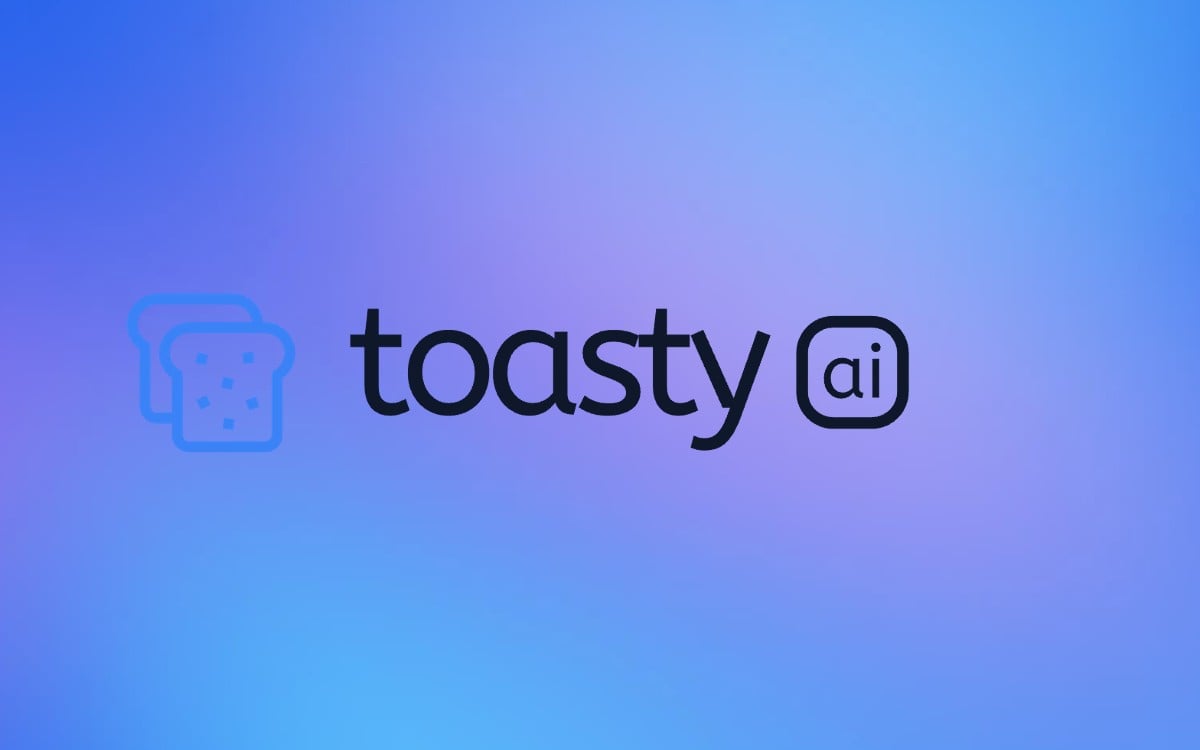 ToastyAI: Your AI Copywriter for Podcasts
ToastyAI is your podcast copywriting buddy, helping you generates transcripts, show notes, blogs, and social media posts. It simplifies content creation, enabling you to focus on quality episodes. How fun is that?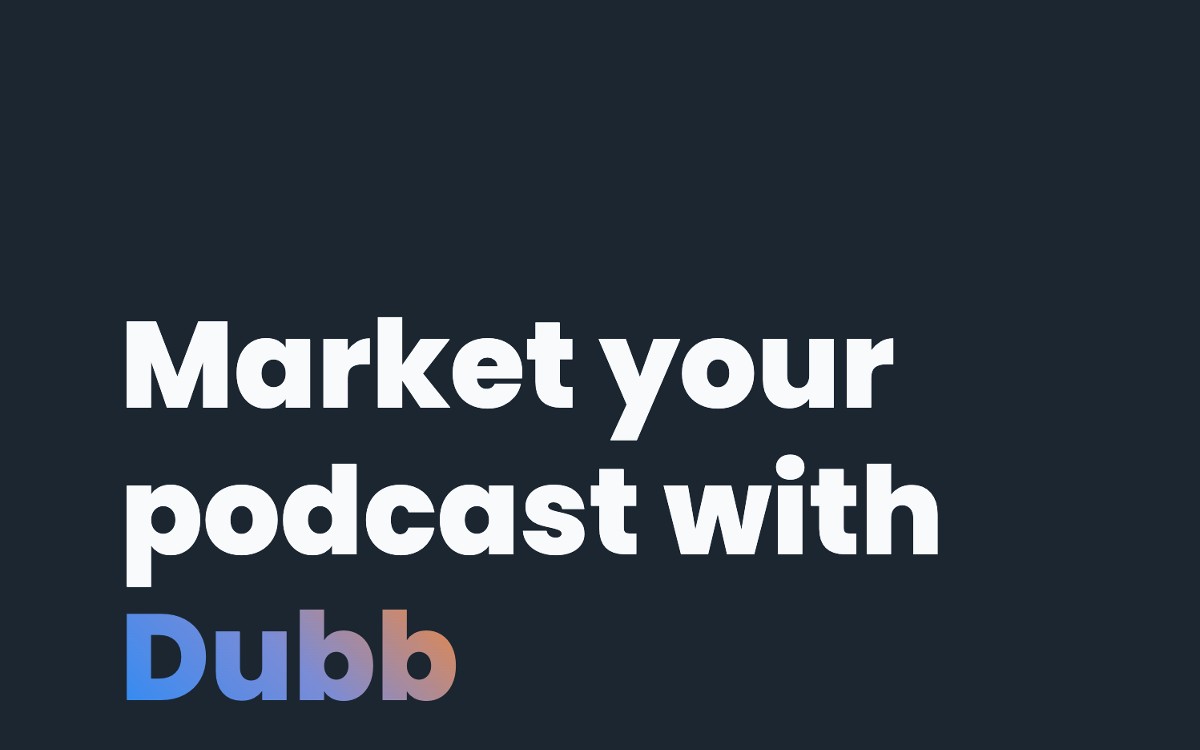 Dubb: Convert Podcast Audio into Text
Would you like to save your time while maximising your podcast outreach? With Dubb you can! Generate marketing content from episodes with Dubb, your audio to text for podcasters. Produce engaging content such as show notes, social media posts, newsletters, and more.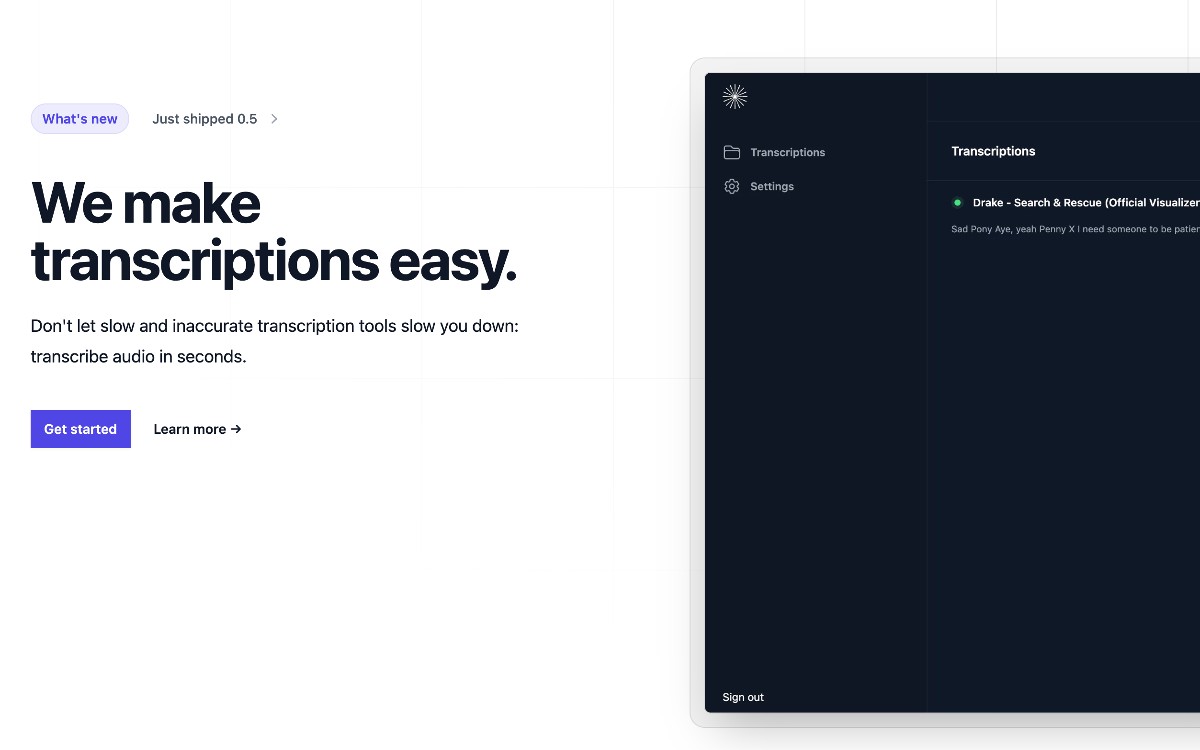 Transkribieren: Get Fast Transcription from Your Notes
Would you like to move on from manual transcription? Transform your transcription process with Transkribieren AI tool! Experience fast and accurate transcriptions, easily transcribe voice notes from various audio files and make real-time edits!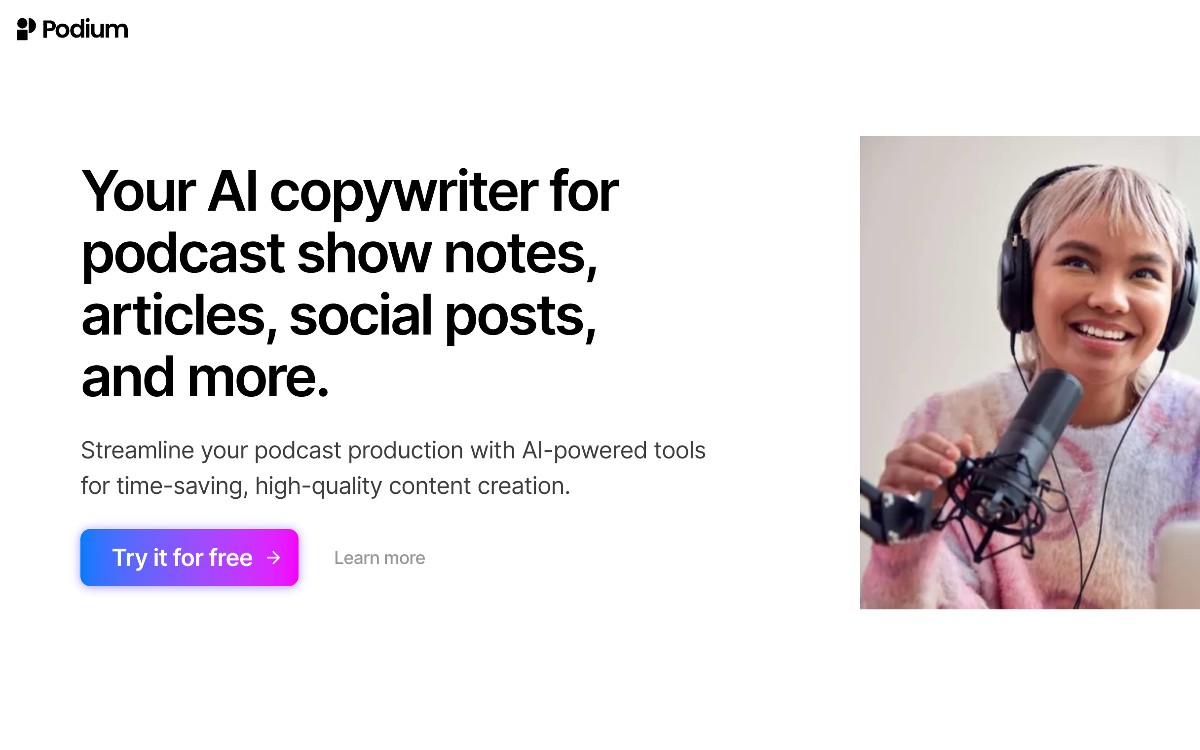 Podium: Copy Writer for Your Podcasts
Looking for a tool to boost your podcast's reach while saving time and money?  Try Podium! Enjoy features like transcripts, keywords, show notes, chapters, highlight clips, and social media posts for an enhanced listener experience.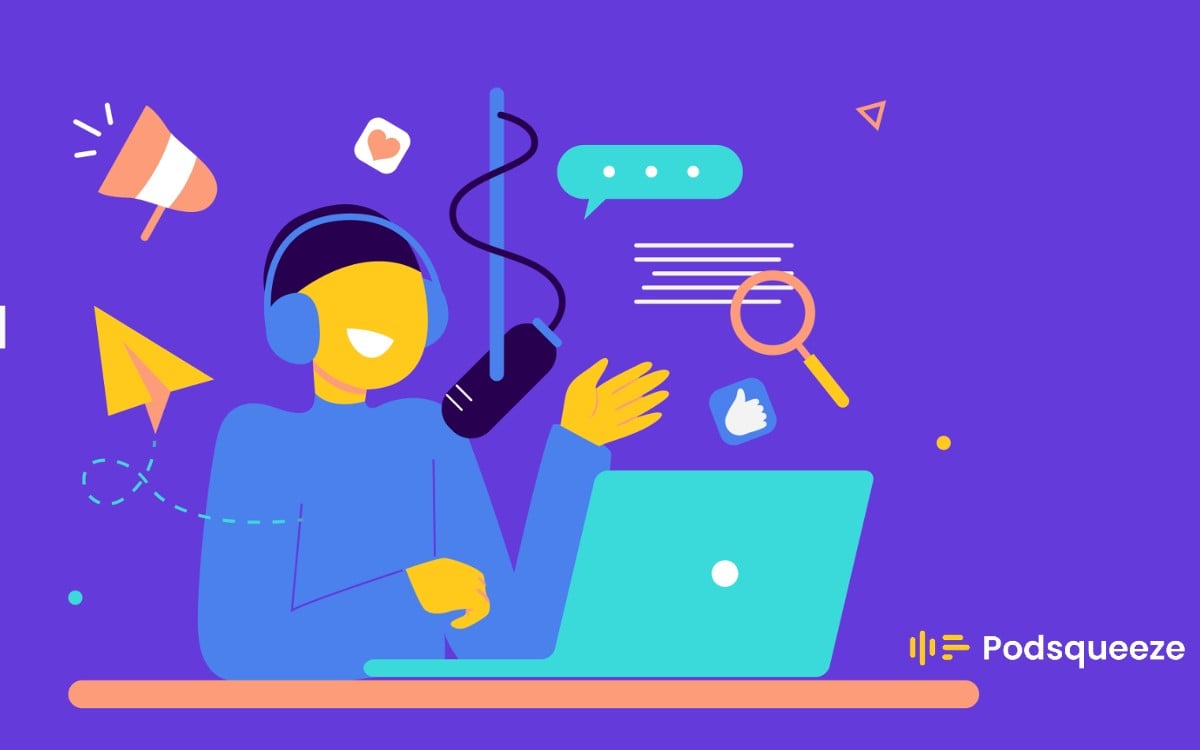 Podsqueeze: Automate Your Podcast Creation
Welcome to PodSqueeze, your personal AI assistant in the world of podcast creation! Would you like to make your content generation experience quicker? With just a few clicks, you can choose an episode from your RSS feed and let the AI work its magic, crafting show notes, timestamps, newsletters, and more!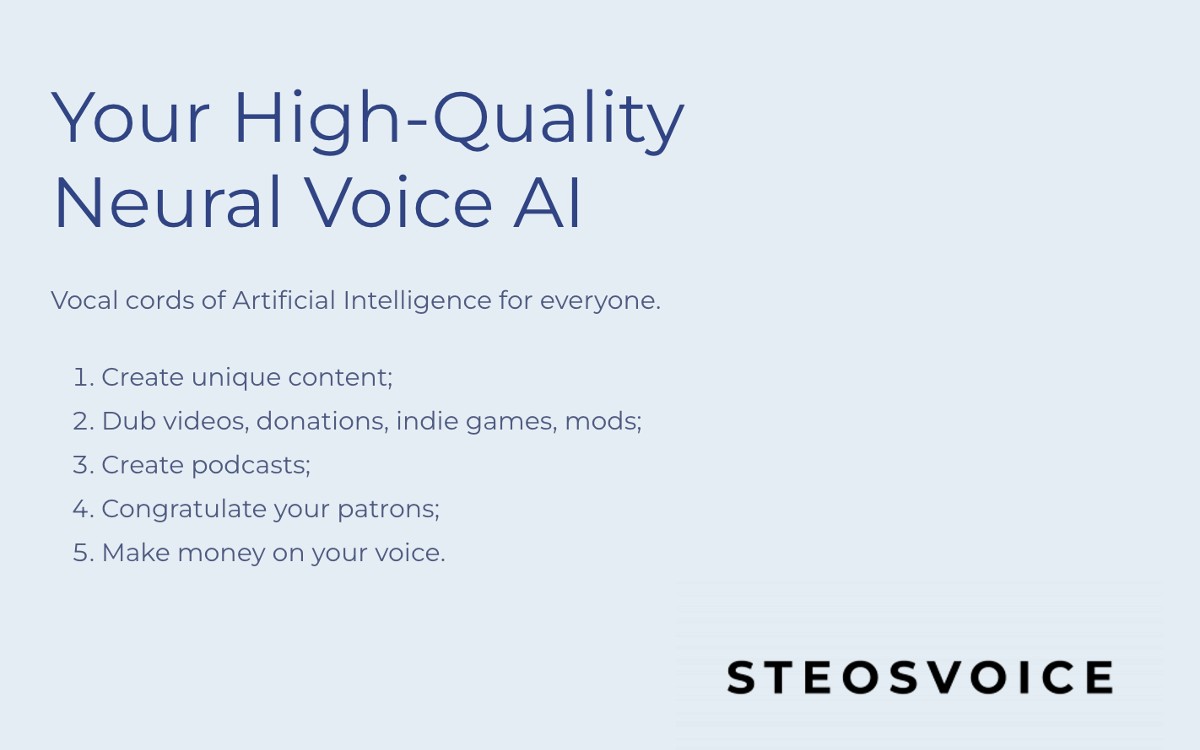 SteosVoice: Neural Voices for Your Content
You have stunning visual content but missing narrator voice? Check our SteosVoice, a high-quality neural voice AI platform. Create unique content, dub videos, podcasts, and monetize your voice. Explore 50+ voices for personalized creations that captivate your audience!
Next Page »