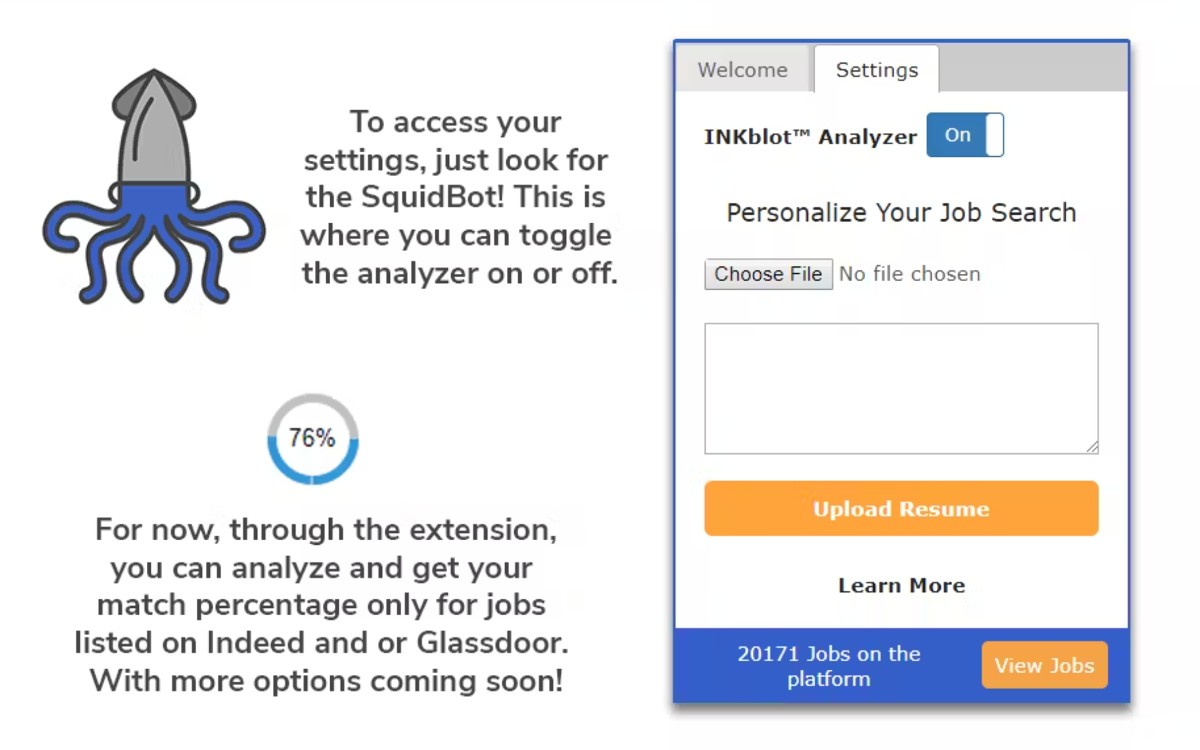 INKblot™ Analyzer for Chrome
Discover, Match, and Secure Your Dream Job with Squidbot™! Boost your job search with AI-powered analytics, personalized search tailored to your resume, and instant job match percentages. Simplify your job hunt today.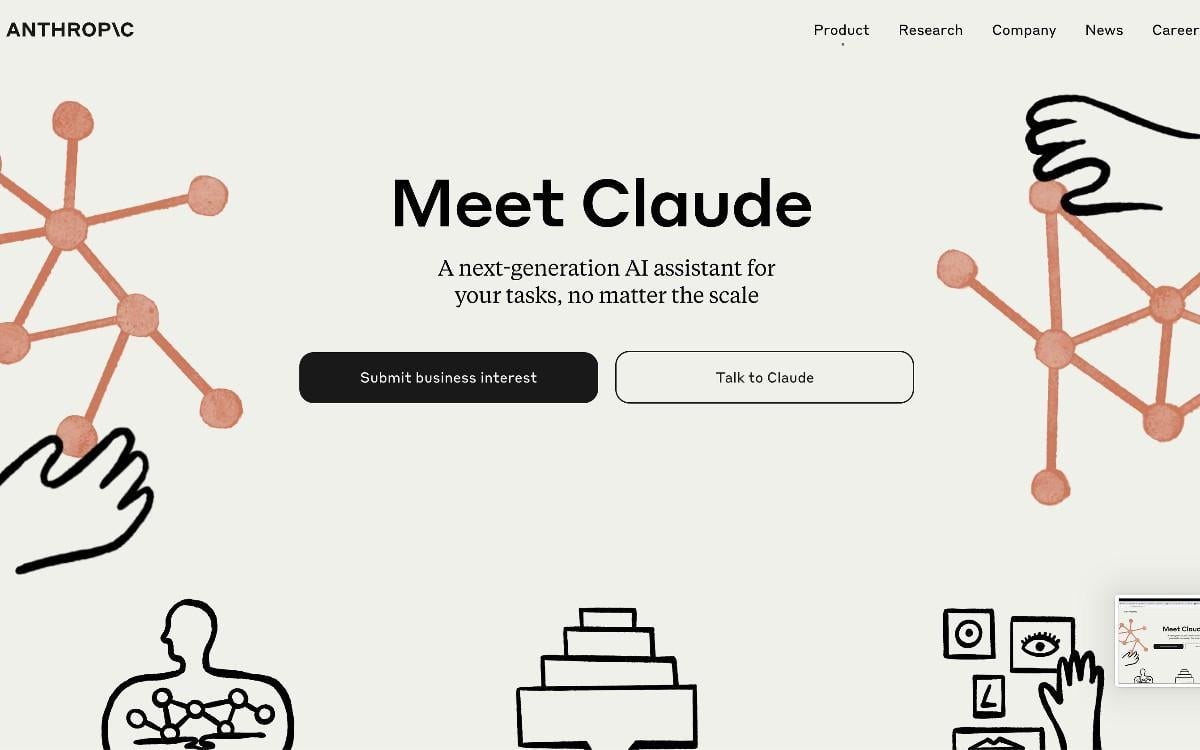 Claude
Meet Claude, your AI assistant with powerful models for complex reasoning, creativity, coding, and detailed content creation. Automate tasks, engage in natural conversations, and customize behavior to suit various scenarios to enhance team productivity.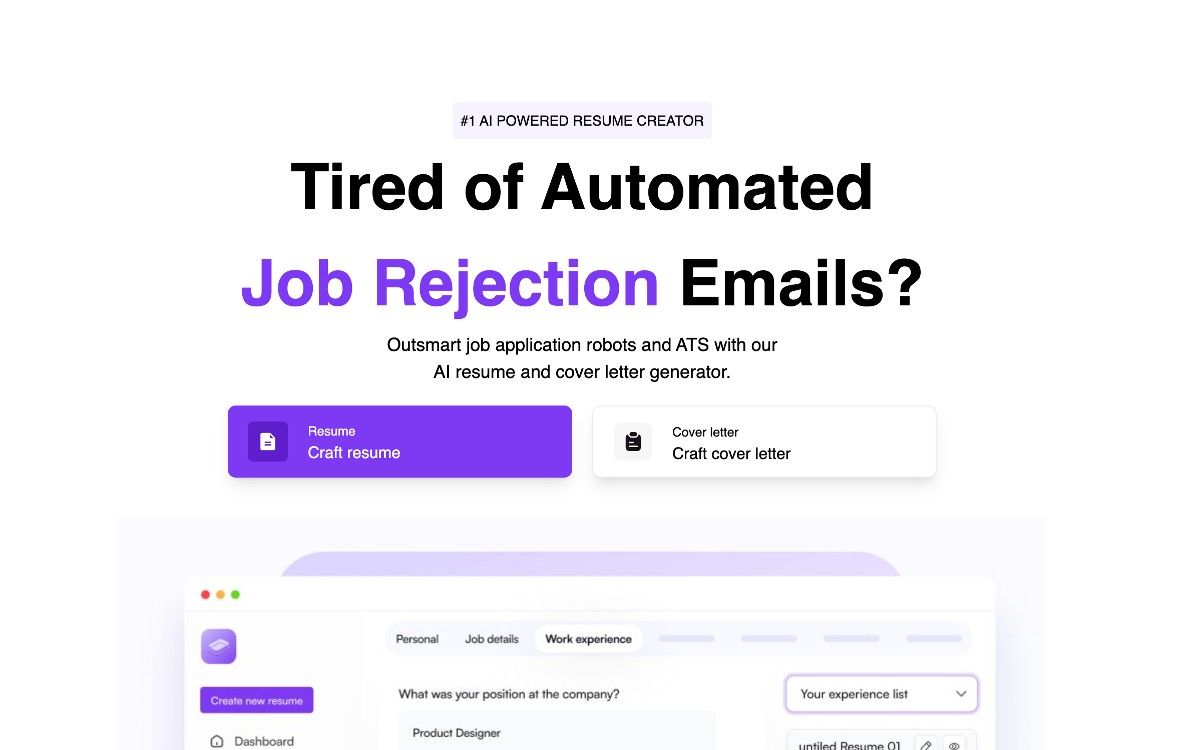 MajorGen: Generate Job-Ready Resumes
Fed up with spending hours on updating your CV for each job application? Introducing MajorGen, your AI helper for crafting compelling, job-ready resumes and cover letters. It helps you transform your CV and LinkedIn profile into a stunning resume in just a single click.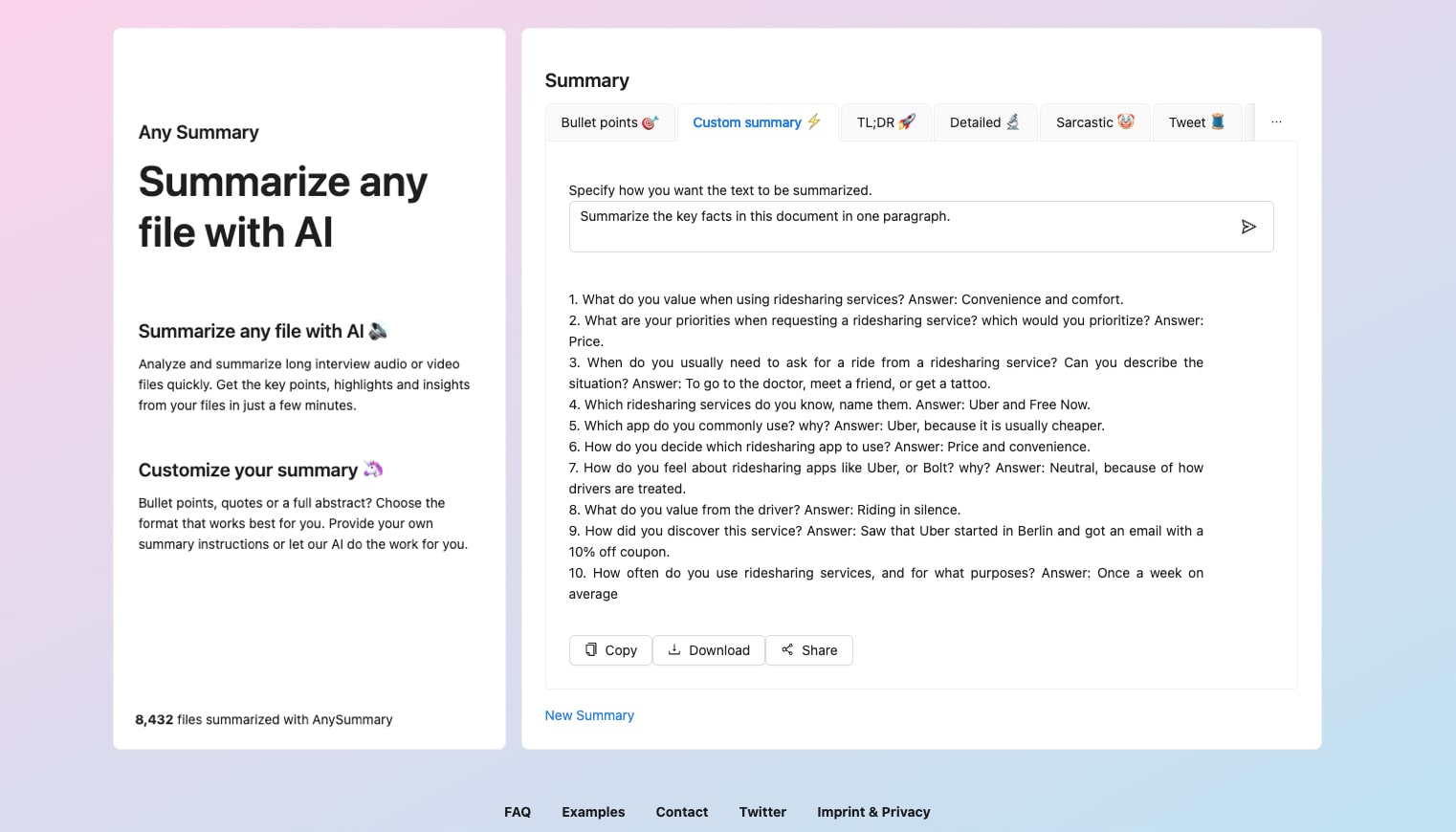 Any Summary
AnySummary revolutionizes the way you extract valuable insights from long interview audio or video files. Powered by AI, this cutting-edge tool swiftly generates customizable summaries tailored to your specific needs.