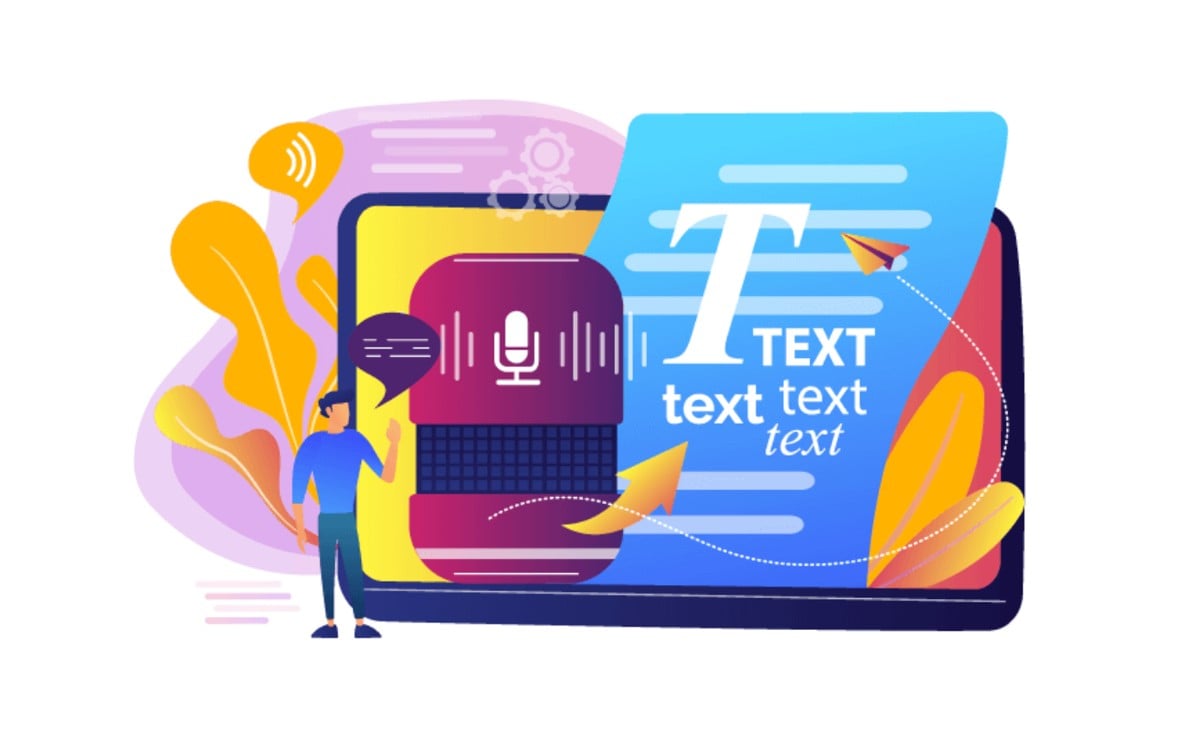 SpeechText.AI
SpeechText.AI is a multilingual and industry-specific transcription service with near-human accuracy. This advanced speech recognition models are trained on domain-specific language data, ensuring better understanding of domain terms.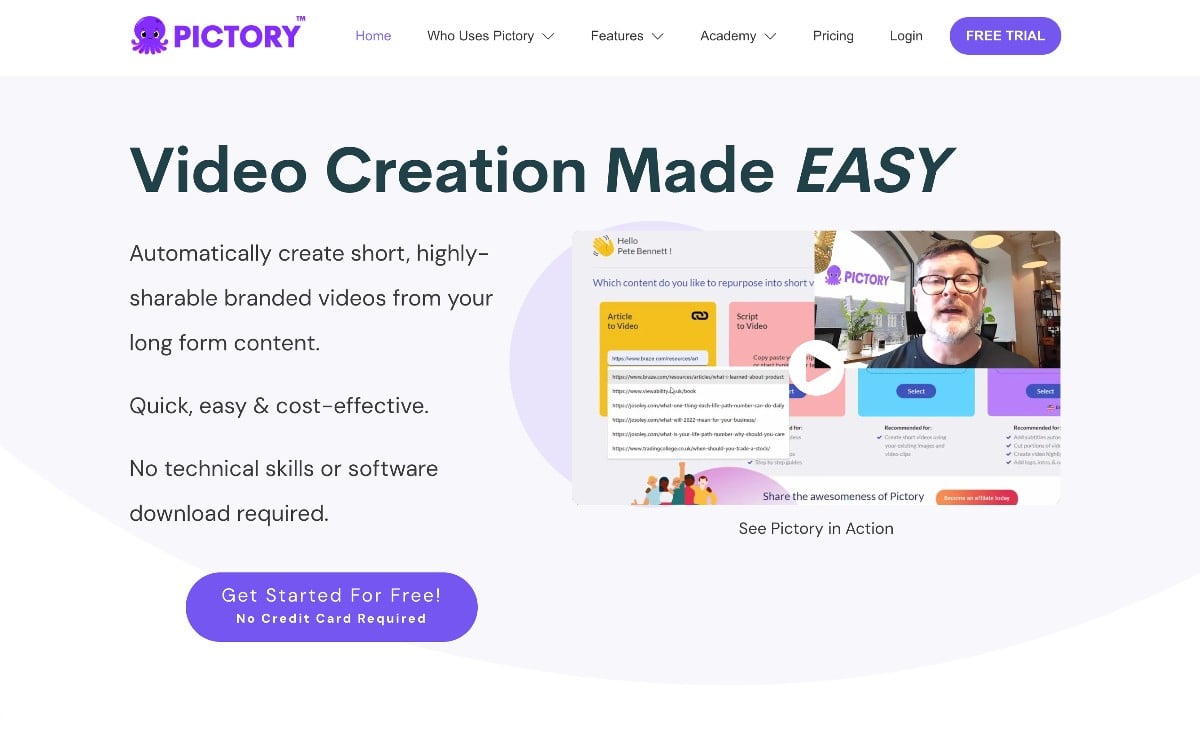 Pictory
Pictory is an AI-powered tool that transforms long-form videos into short, branded snippets, extracting valuable content and creating engaging sales videos and blog post videos effortlessly.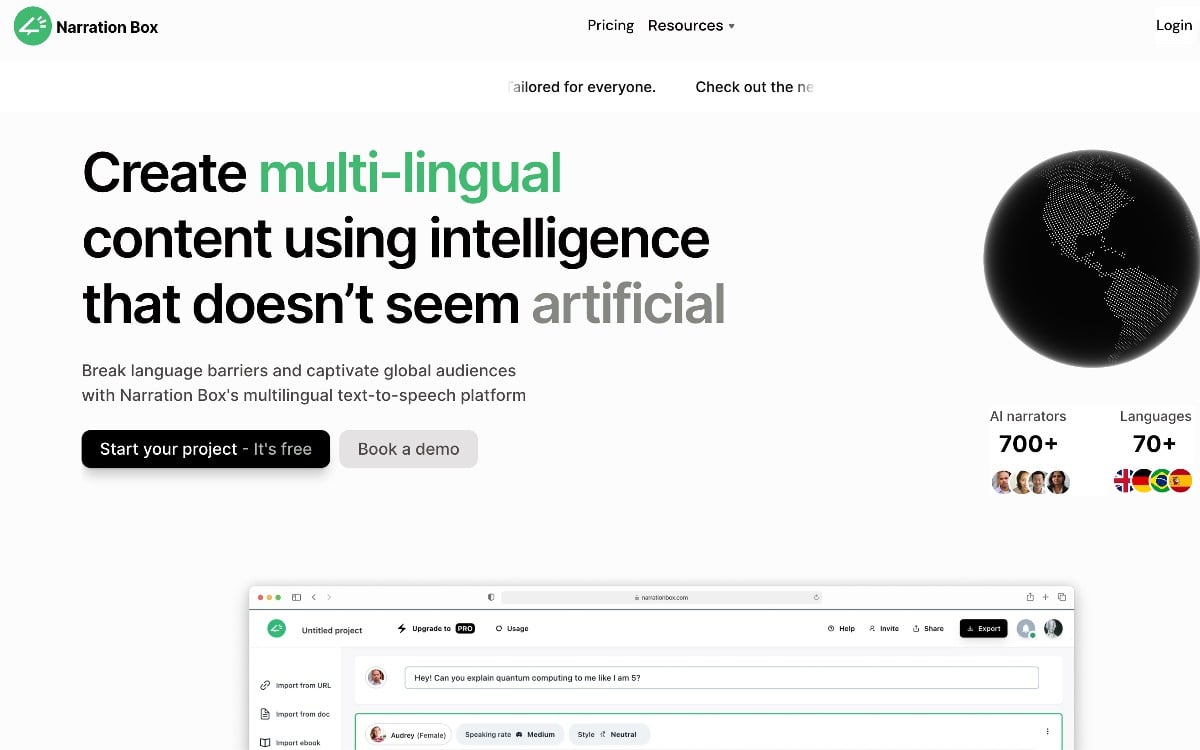 Narration Box
Narration Box provides 700+ AI narrators for personalized, high-quality voiceovers 24×7. Break language barriers, captivate a global audience with customizable emotions and accents. Versatile text-to-speech solution for authors, educators, marketers, founders, podcasters!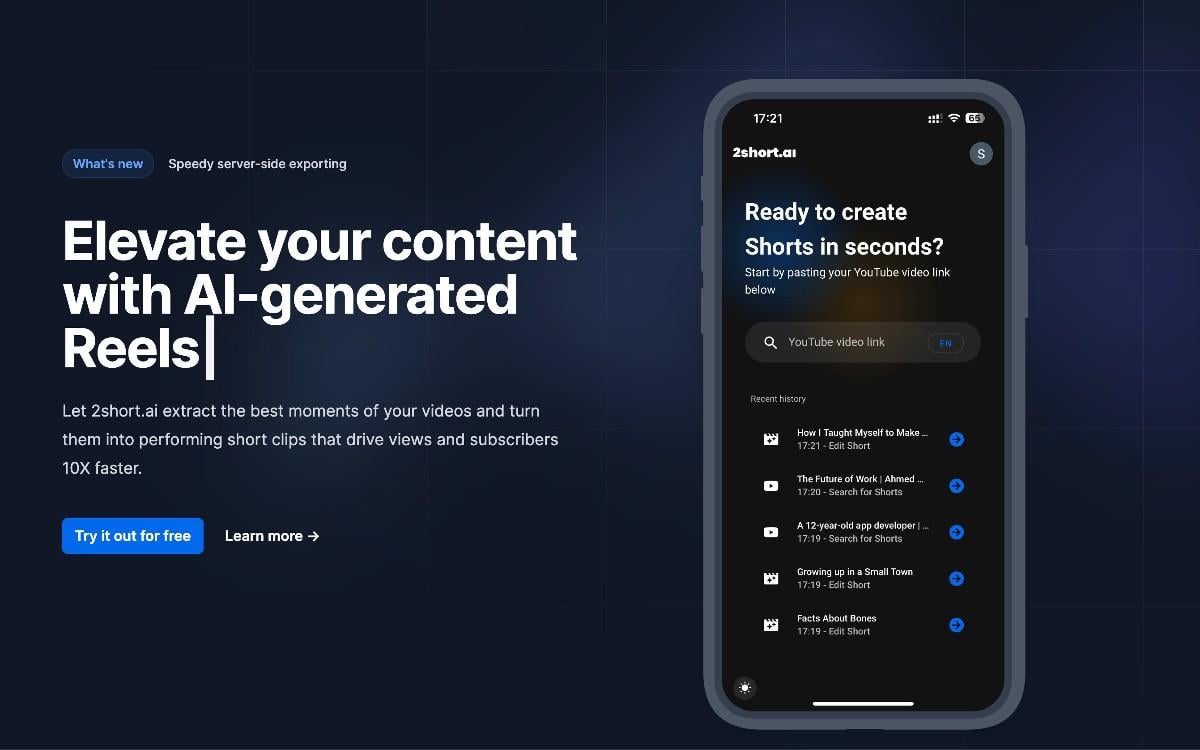 2short.ai: Accelerate Your YouTube Reach
Ever wished you could amplify your YouTube presence? Uncover captivating short clips from lengthy videos, effortlessly crafting engaging shorts. Curious how this tool streamlines the hunt for the best moments, saving you precious time?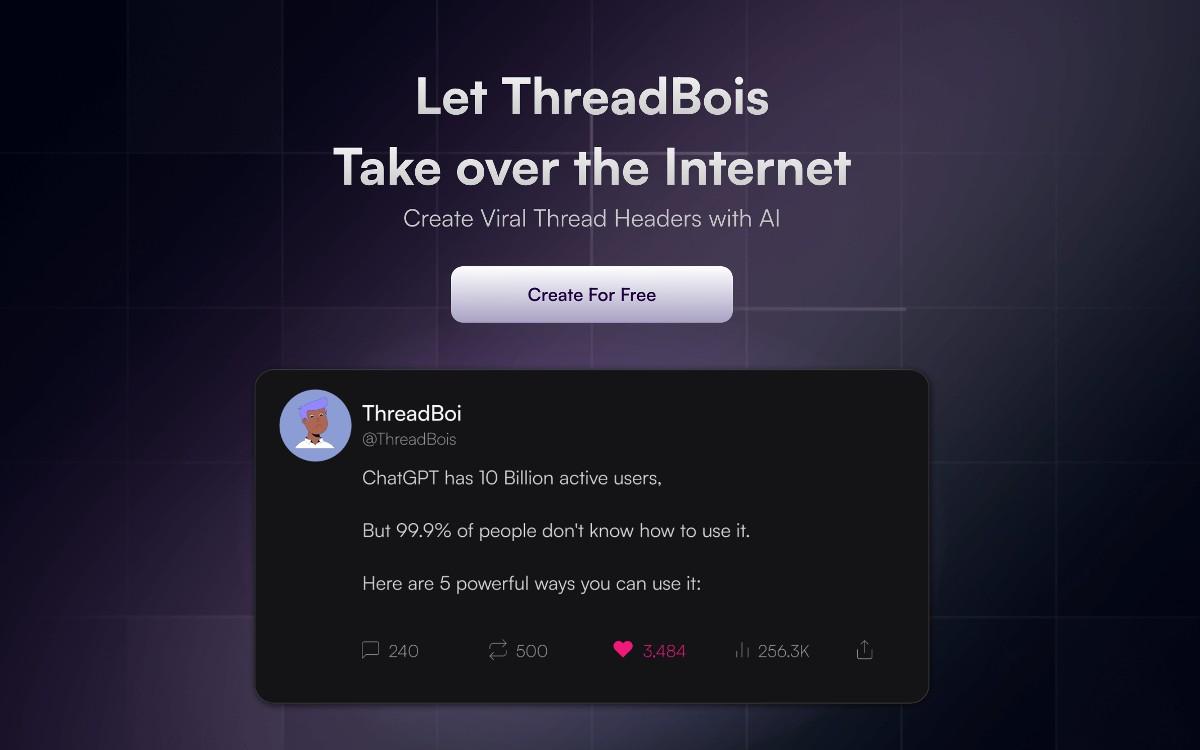 ThreadBois
Threadbois is an online tool for AI-generated viral thread headers. Utilizes -webkit-linear-gradient, -webkit-background-clip, and -webkit-text-fill-color for visually appealing designs. Custom CSS hides scrollbars, enhancing user experience.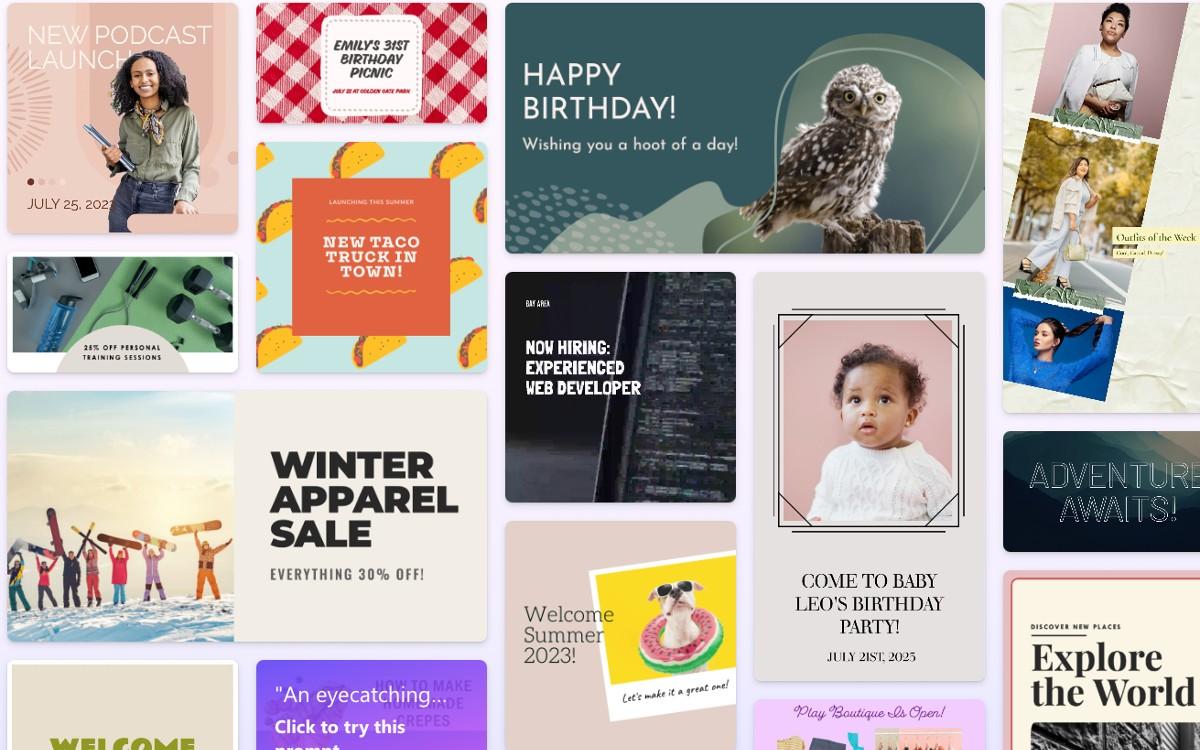 Microsoft Designer
Microsoft Designer is an AI-powered graphic design app that transforms text into stunning images for social media posts and projects. It integrates with the Edge web browser, offering easy publishing to various platforms.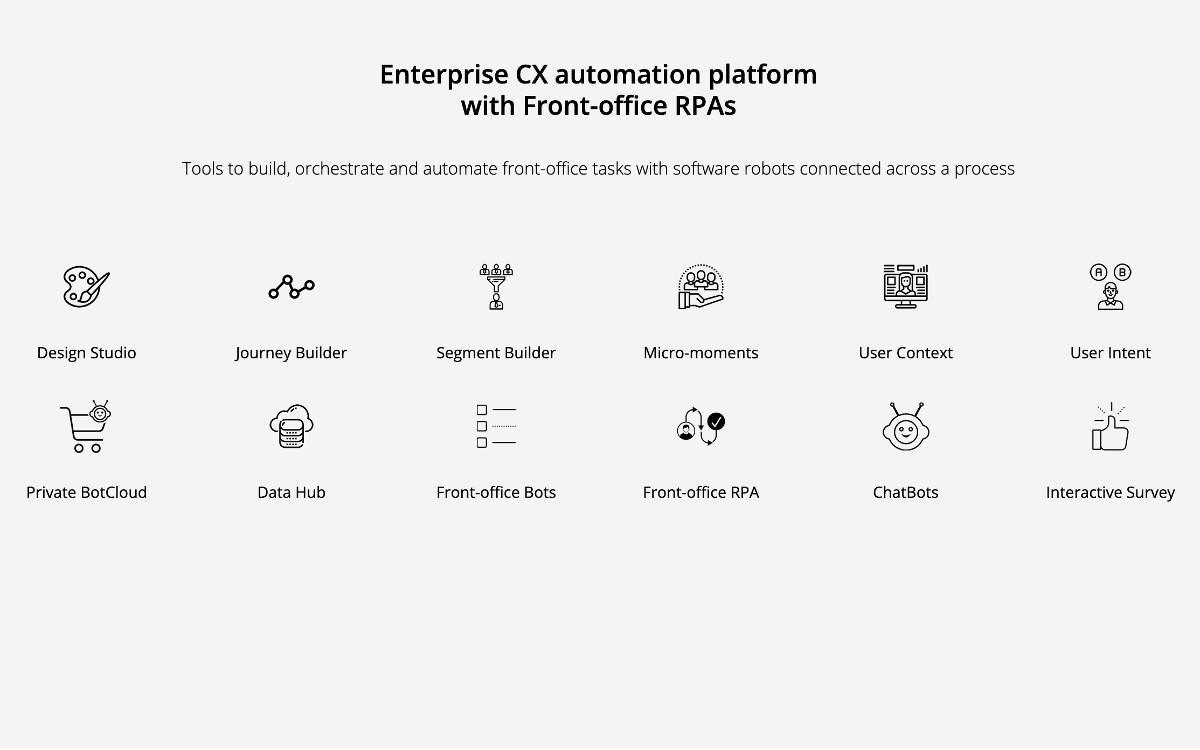 tapCLIQ
tapCLIQ pioneers the AI-driven Engagement Automation Platform for apps and websites, offering interactive messages that learn user intent and automate engagement. With hand-holding user experiences, tapCLIQ drives retention through various features.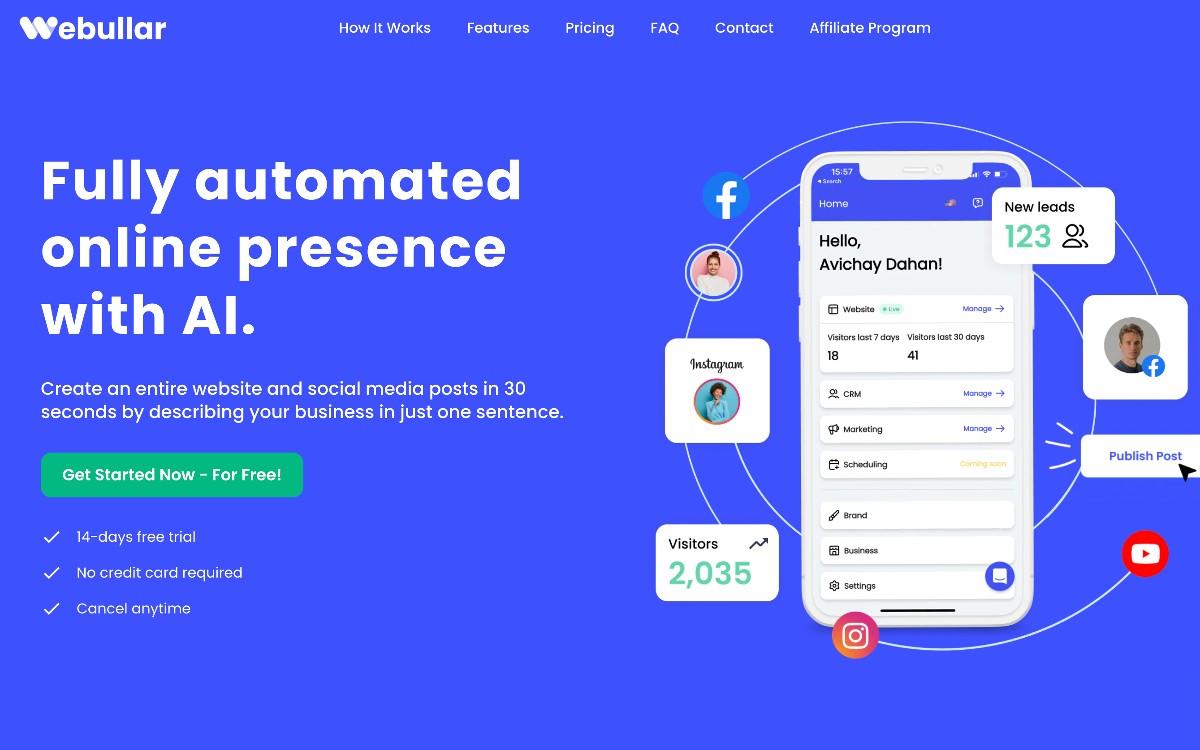 Webullar: Build Websites in 30 Seconds
Describe your business in one sentence and your website and social media posts are created within 30 seconds! Is that even possible? With Webullar's powerful AI technology it certainly is! And as a bonus, you can enjoy extra features such as website analytics, SEO optimization and Google indexing!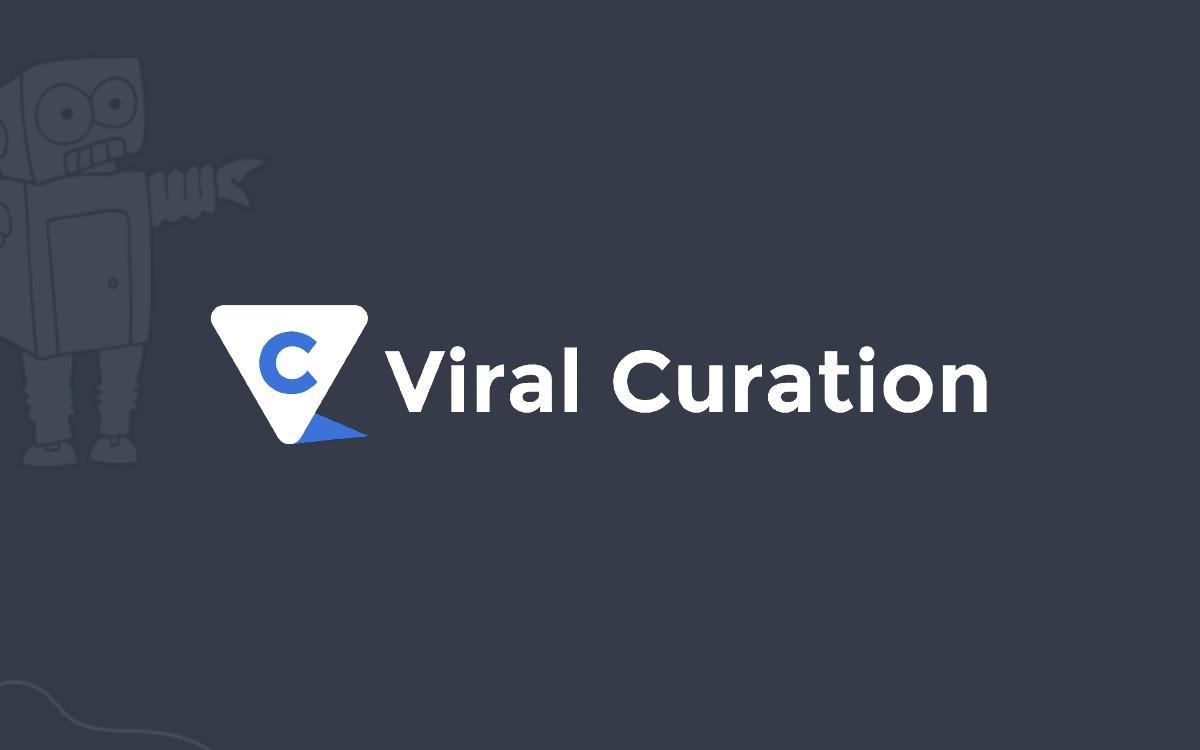 Viral Curation
Viral Curation leverages viral content to enhance organic reach on Facebook and Google. Curate and publish across popular social media and blog platforms and enjoy advanced filters, photo tools, built-in editor, content management, and integration options.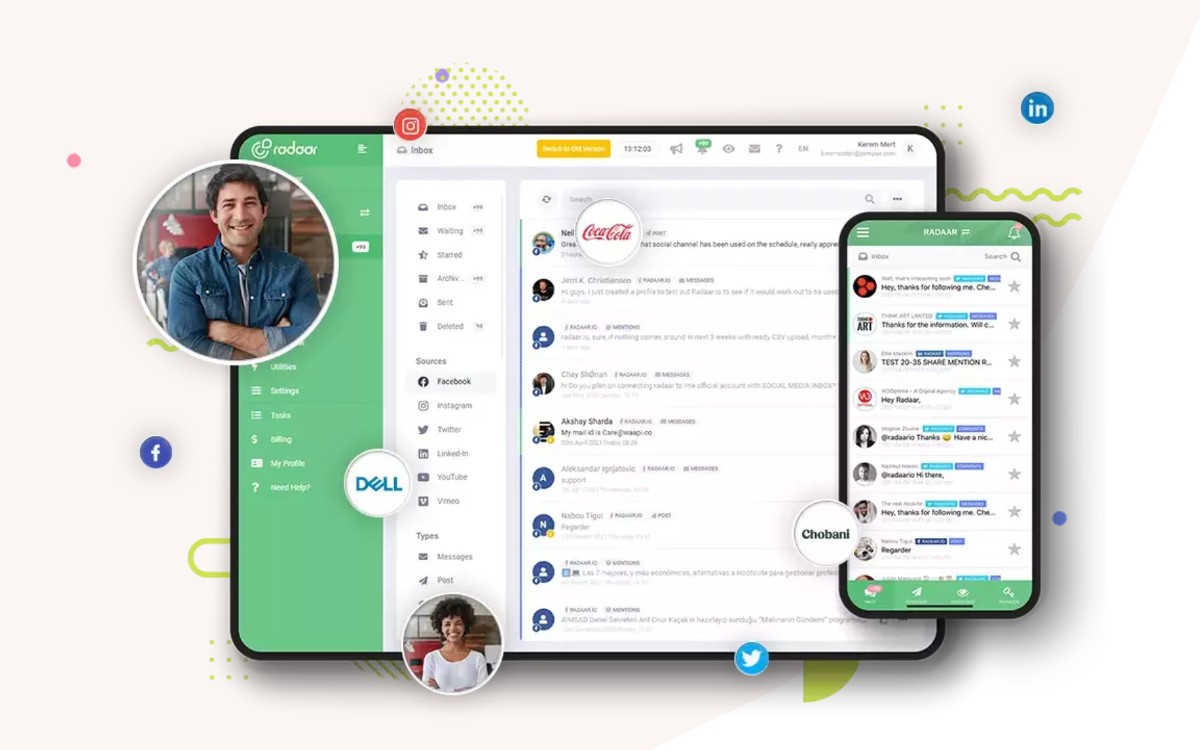 RADAAR
Simplify your social media management with RADAAR. This all-in-one tool enhances the process, from scheduling and publishing posts to analyzing your performance and keeping all your accounts in one place!
Next Page »