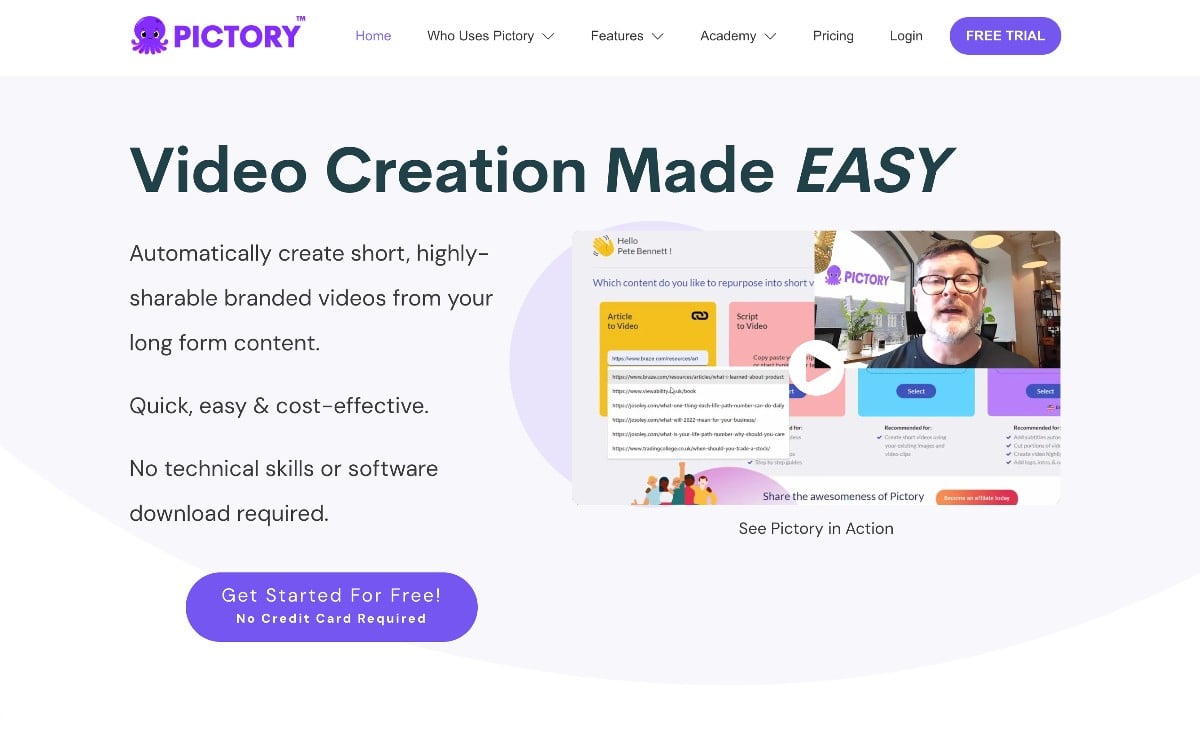 Pictory
Pictory is an AI-powered tool that transforms long-form videos into short, branded snippets, extracting valuable content and creating engaging sales videos and blog post videos effortlessly.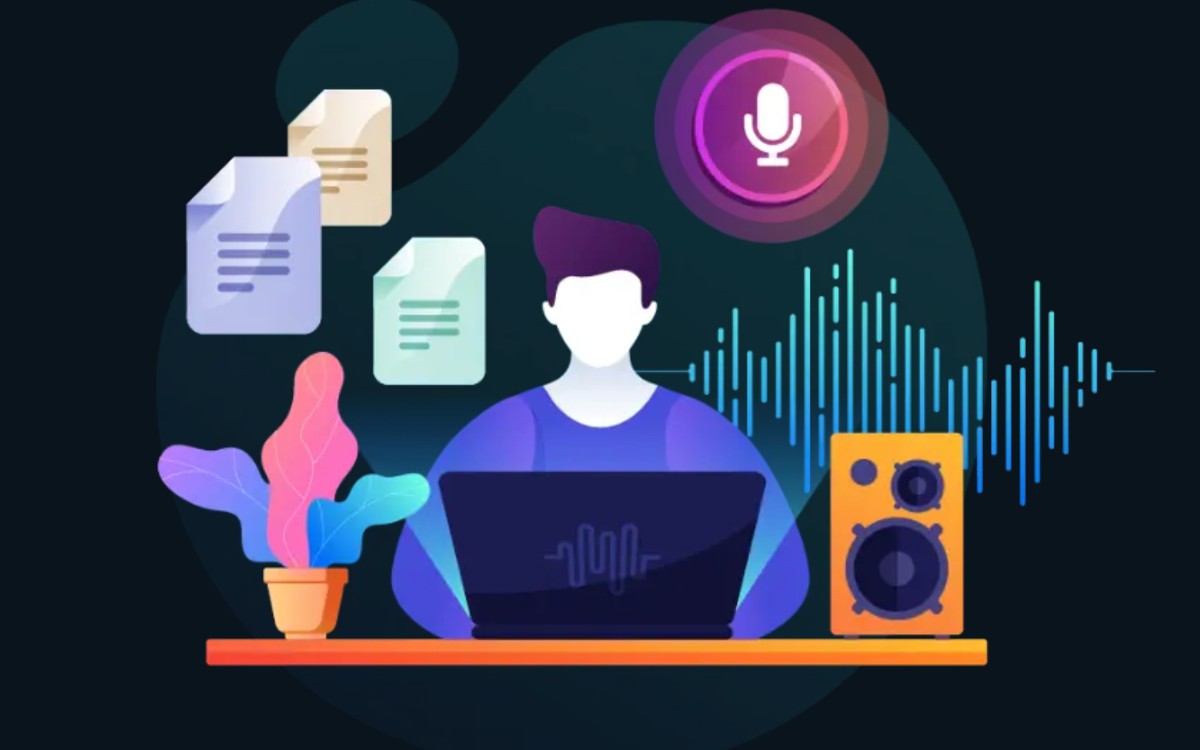 Synthesys
Synthesys is an advanced AI virtual media platform that lets users create professional voiceovers and videos with ease. With a wide range of voices, languages, and styles, it's ideal for various content types like explainer videos, eLearning, and social media.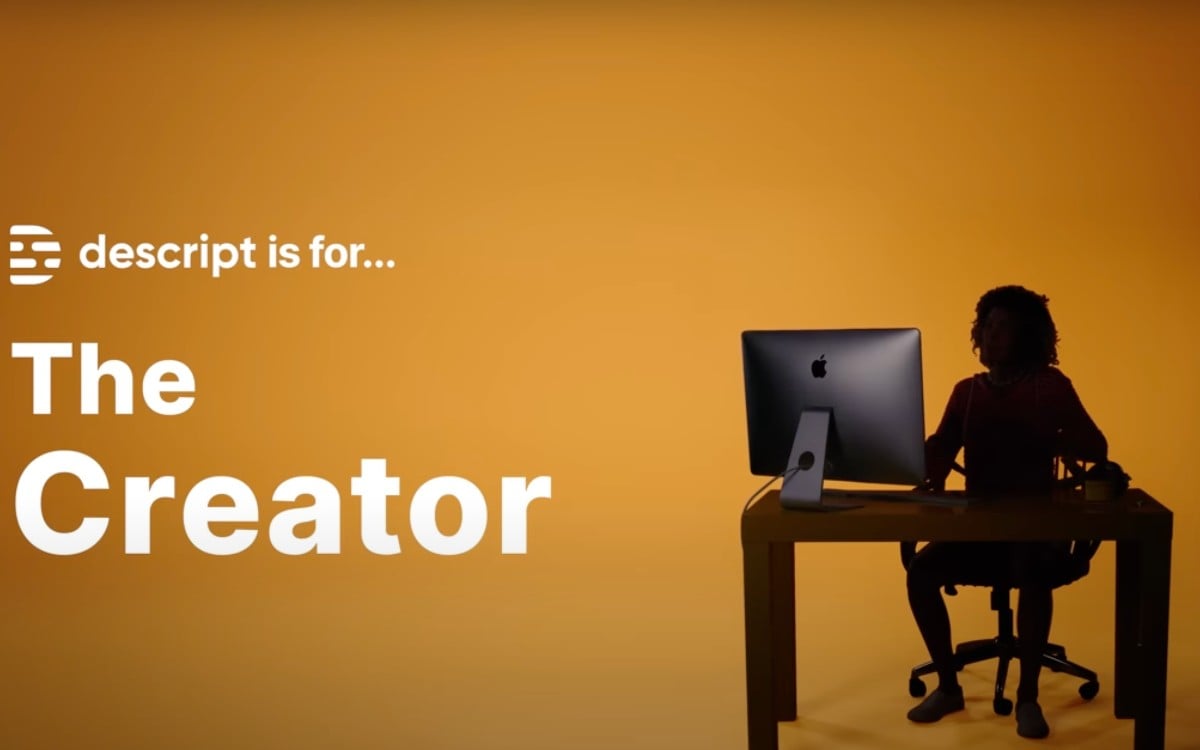 Descript
Descript is an AI-powered video editor for YouTube, TikTok, podcasts, and businesses. Create, edit, and collaborate easily. Make video a staple in your toolkit, alongside docs and slides.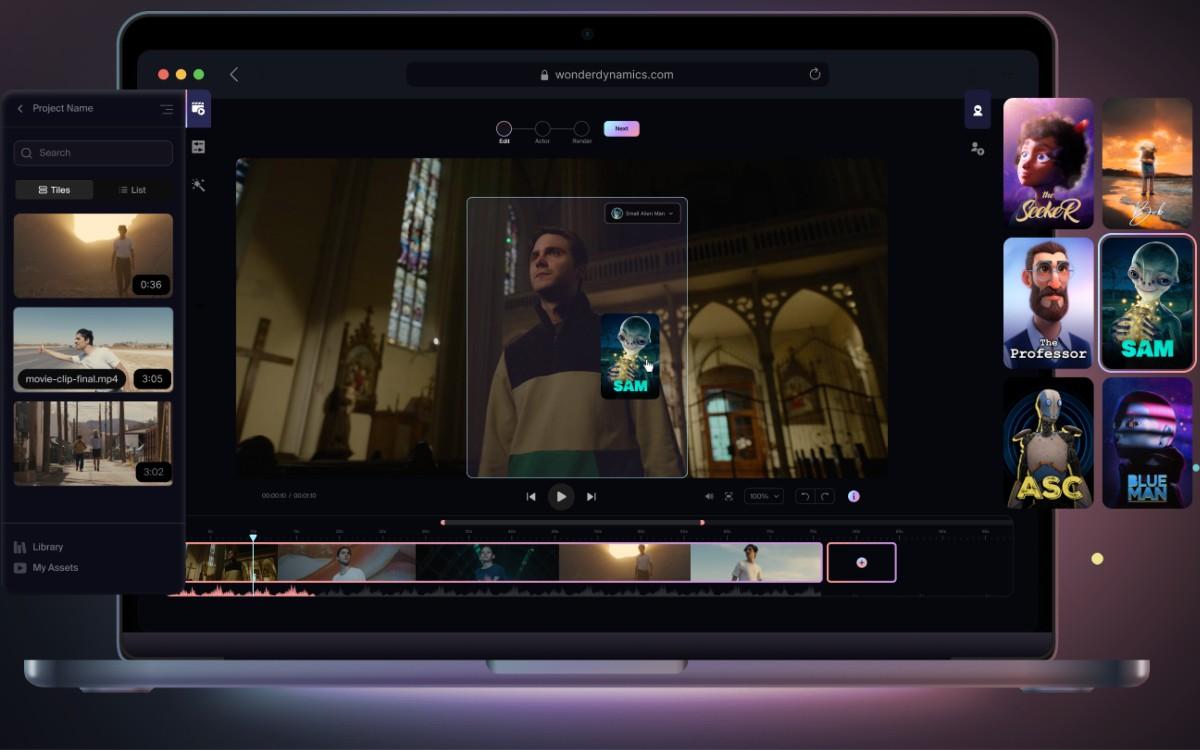 Wonder Dynamics – Bring CG Characters to Life
Ever imagined effortlessly blending CG characters into live-action scenes? With Wonder Studio, your vision comes to life as AI automates animation, lighting, and composition. Check out how Wonder Dynamics transfers actors' performances to CG characters!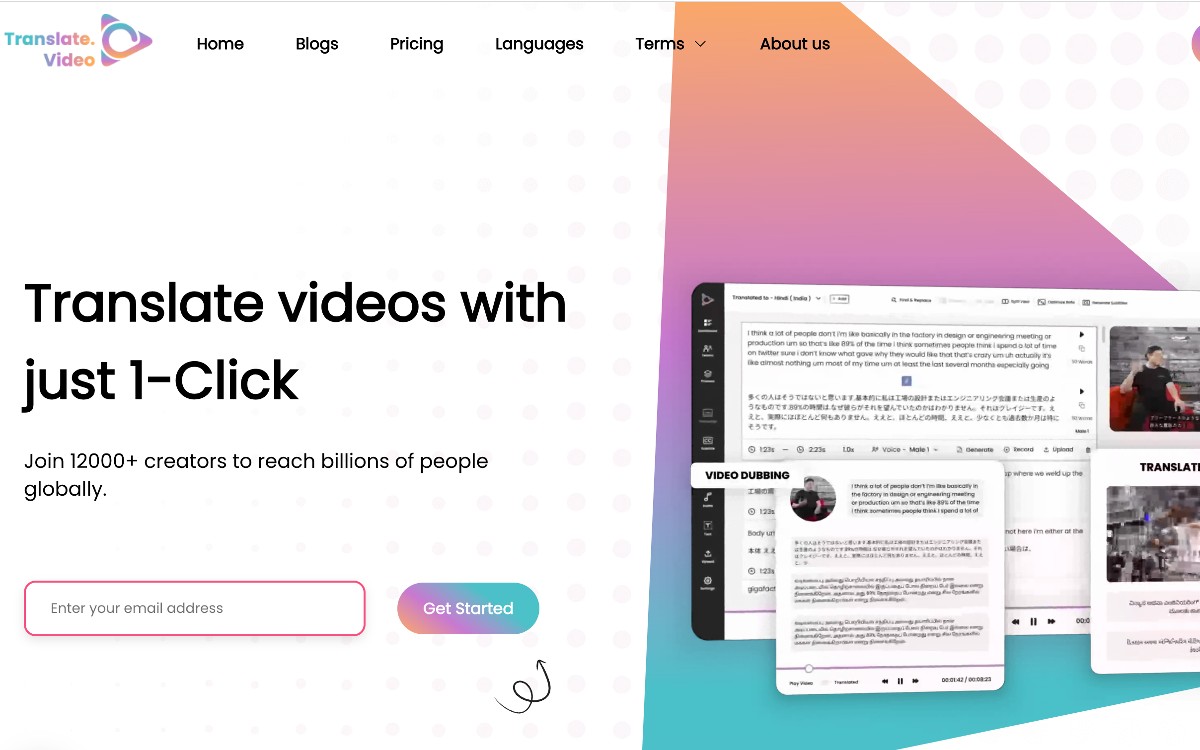 Translate.Video – Reach Global Audiences
Looking to broaden the reach of your videos? Ever tried Translate.Video? It's like a friendly online assistant that simplifies video translation. Just upload your videos, and voila! You can translate subtitles and captions into multiple languages with a few clicks!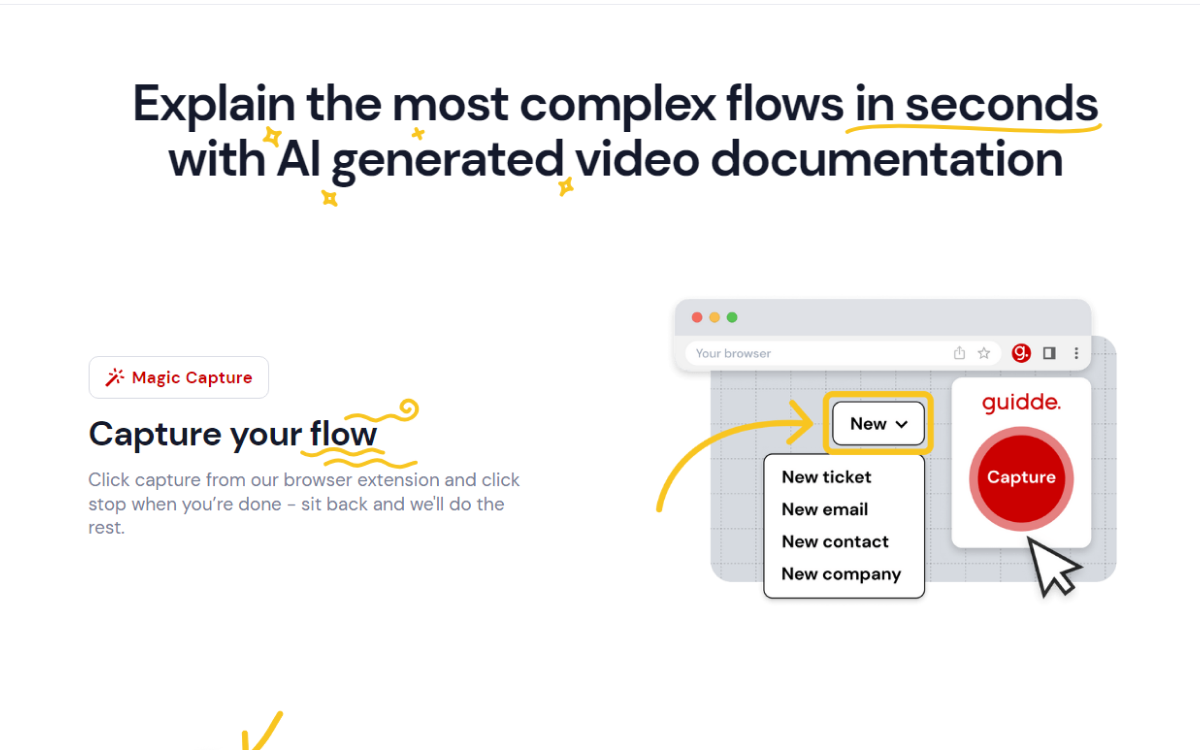 Guidde
Guidde is a powerful generative AI platform designed to empowers your team to create video documentation at an impressive 11 times faster rate than traditional methods.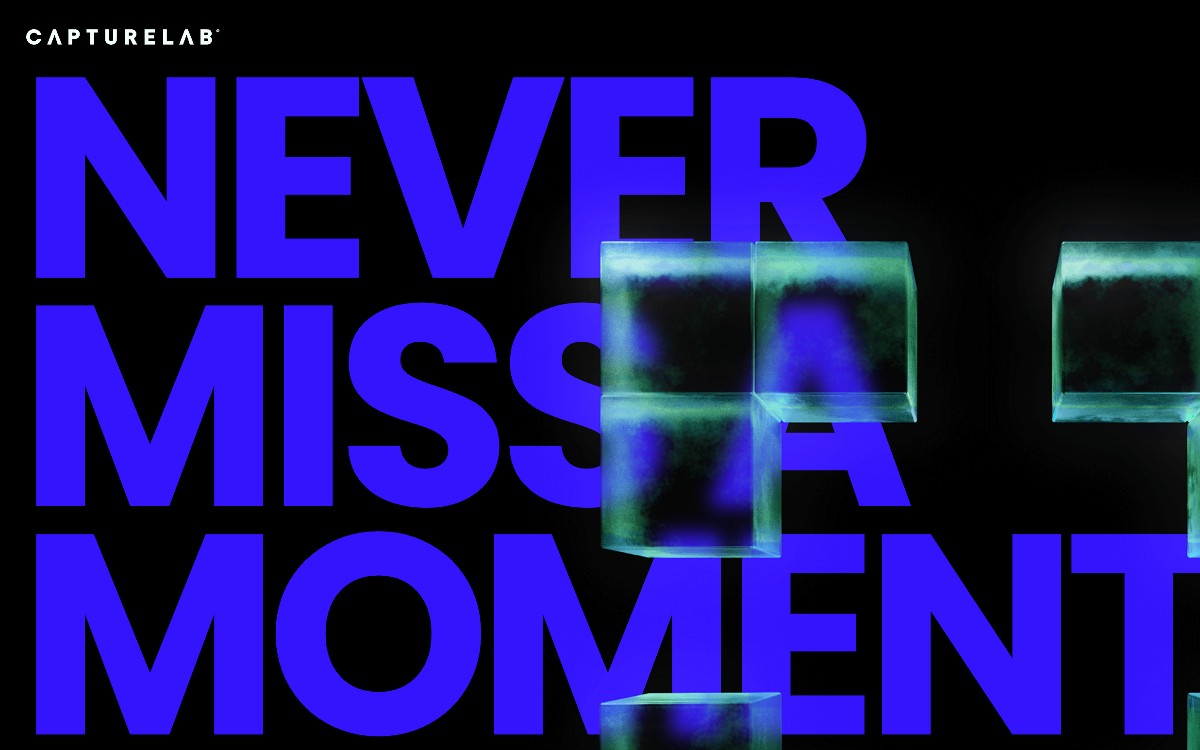 Capturelab
Capturelab is a tool designed for gamers seeking to elevate their channels. Utilizing advanced AI technology, it automatically processes streaming sessions, identifies exciting moments, and creates captivating video reels, allowing you to showcase your best gaming highlights.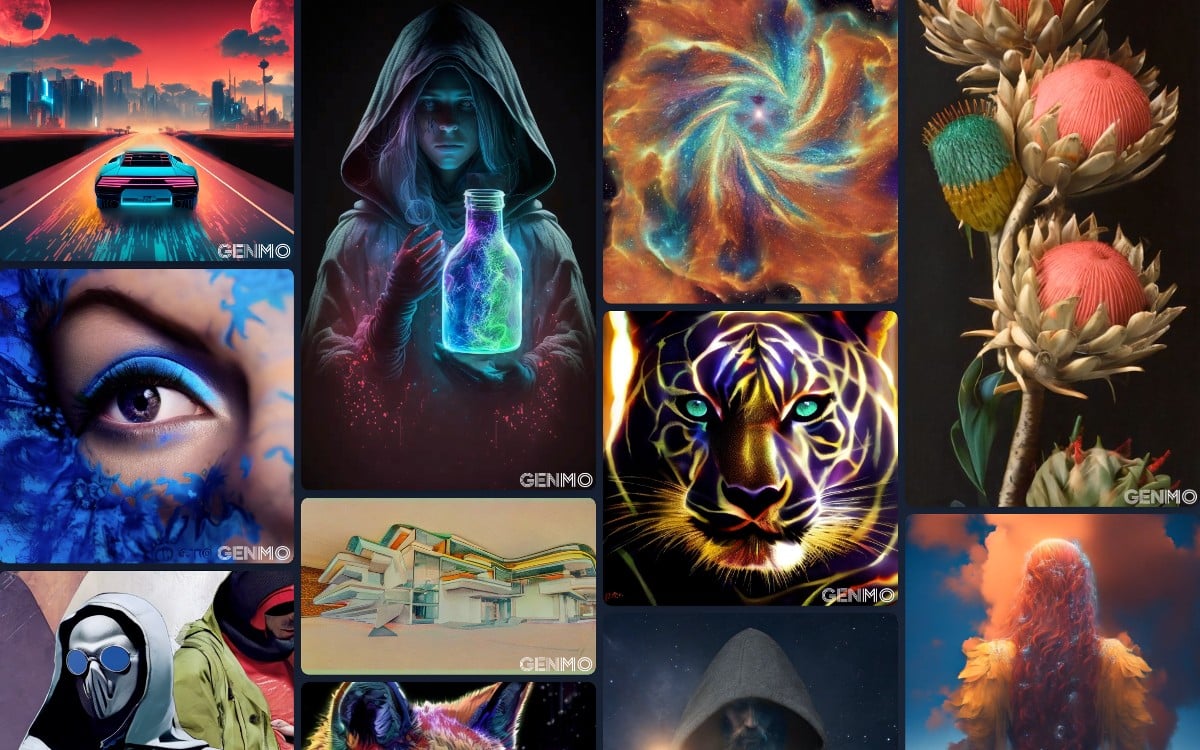 Genmo: Immersive Generative Art Tool
Break free from the confines of 2D images and explore possibilities of video generation, 3D scenes, animations, vector design assets, and more. How? Try Genmo, a platform that empowers artists to create and share captivating interactive generative art.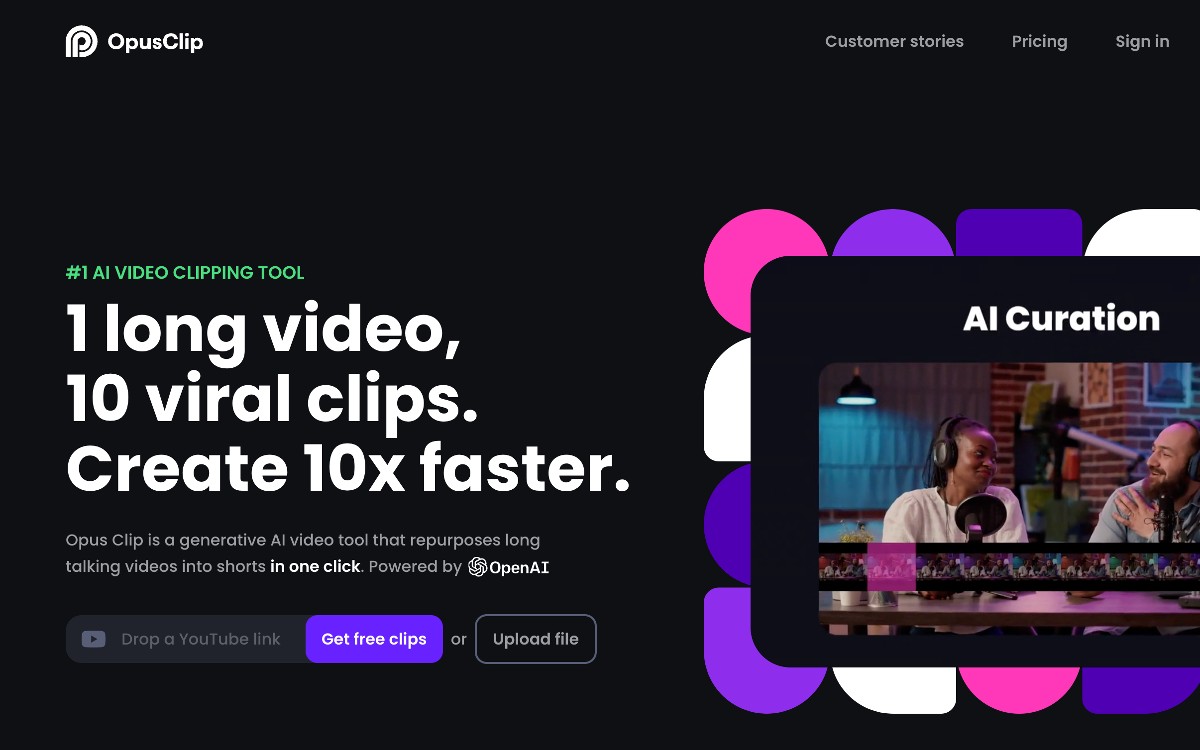 Opus Clip – Versatile Video Editing Tool
Increase your videos watch time by 45% with Opus Clip, a powerful editing tool for video creators. Do you want to maximize your reach and monetization opportunities on YouTube Shorts, TikTok, and Instagram Reels? Explore Opus Clip AI tool!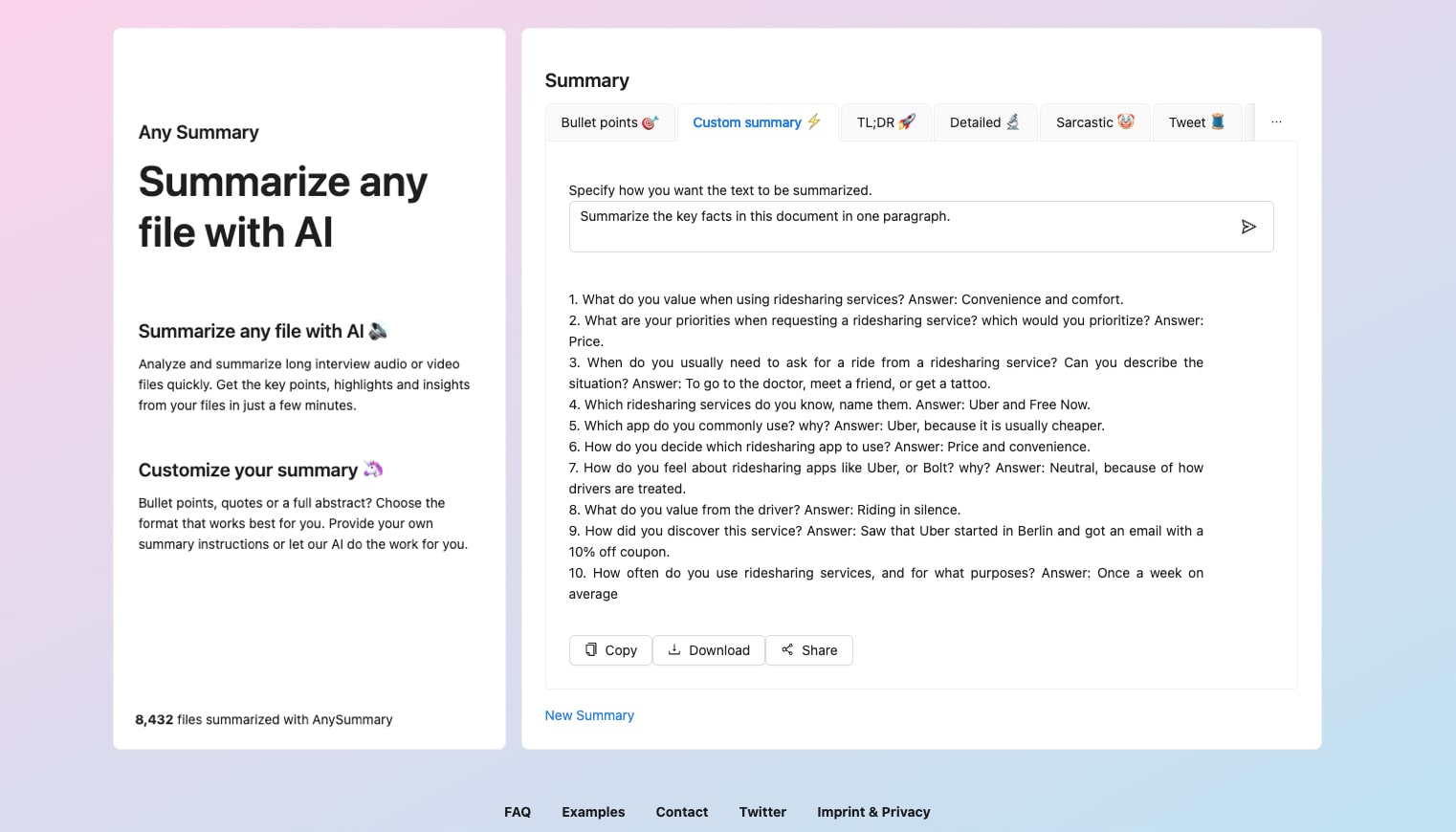 Any Summary
AnySummary revolutionizes the way you extract valuable insights from long interview audio or video files. Powered by AI, this cutting-edge tool swiftly generates customizable summaries tailored to your specific needs.