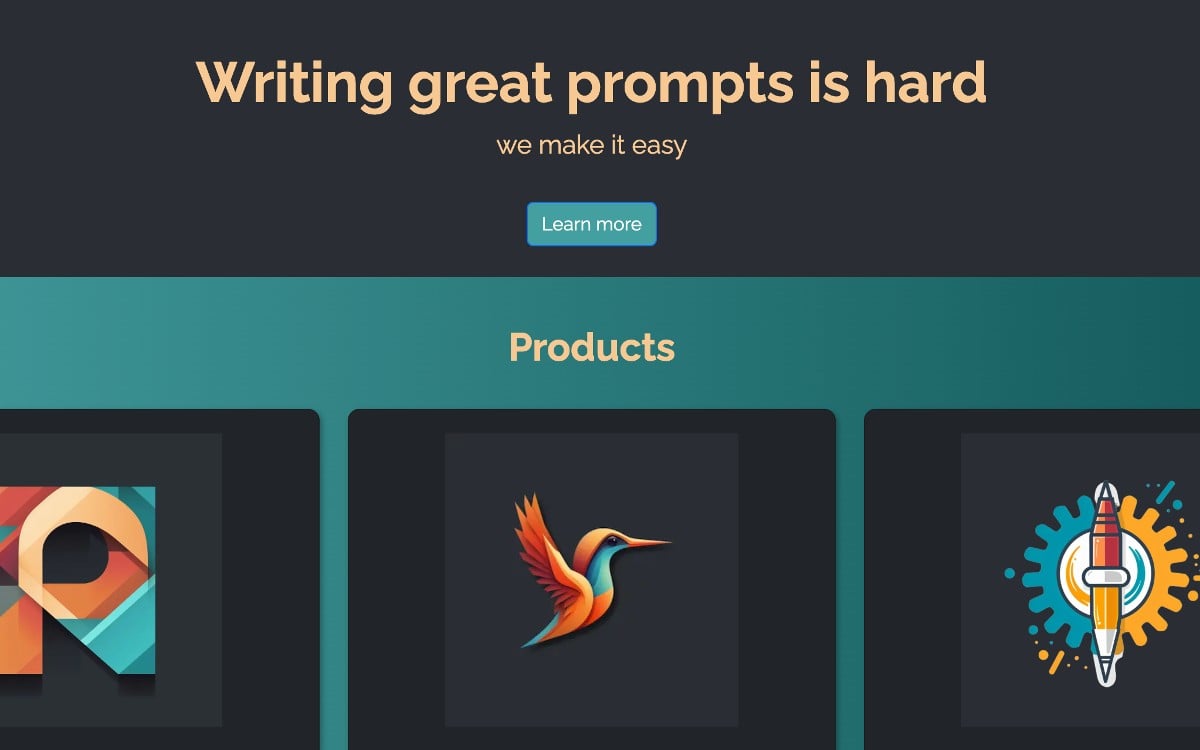 Prompt Perfect: Simplify Your Prompt Creation
Seeking a prompt optimization tool for ChatGPT, GPT-3.5, DALLE, and StableDiffusion models? Prompt Perfect is an AI-driven plugin solution with customization which empowers you to enhance prompts for precise, context-aware responses.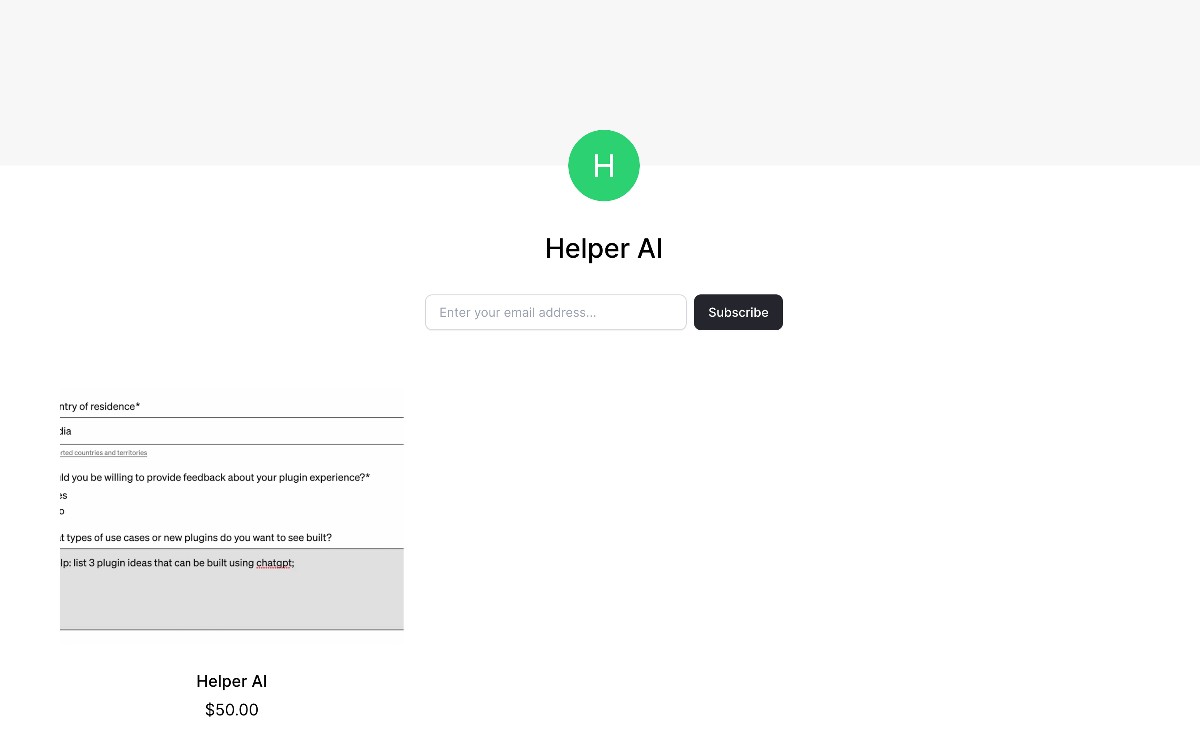 Helper AI: Use ChatGPT on any website
Would you like to simplify your GPT experience? With Helper AI, you can use it on any website using its chrome extension leverage it to generate text, translate languages, and write code on any website! Let Helper AI assist you in various tasks, from content creation to coding and translation.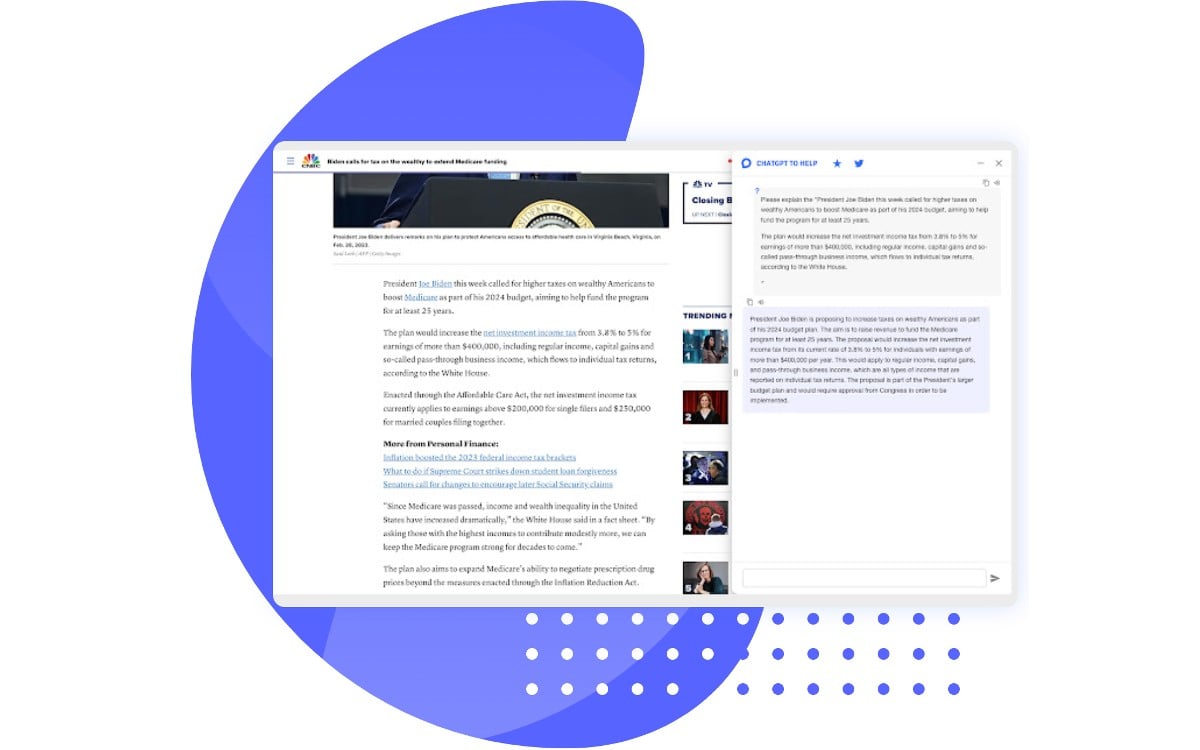 ChatGPT2Help: Your AI Writing Assistance
Would you like to transform your writing tasks? Experience integrating AI into your writing process on every online platform with ChatGPT2Help Chrome Extension. Boost efficiency, accuracy, and cost-effectiveness in marketing, legal documents, education, and more.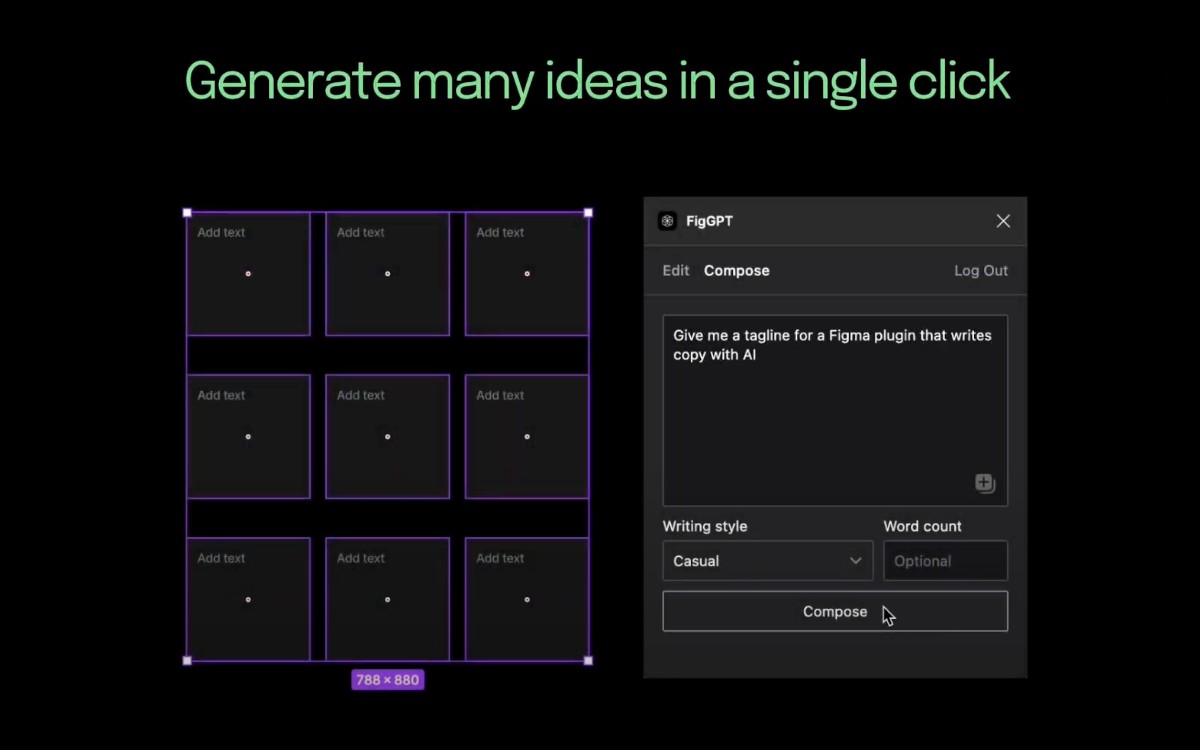 FigGPT: Improve your Copywriting Workflow and Productivity
Looking to improve your copywriting workflow and productivity? With FigGPT, you can seamlessly integrate ChatGPT into Figma & FigJam, making content creation a breeze. Need a summary or style change? Just a single click away.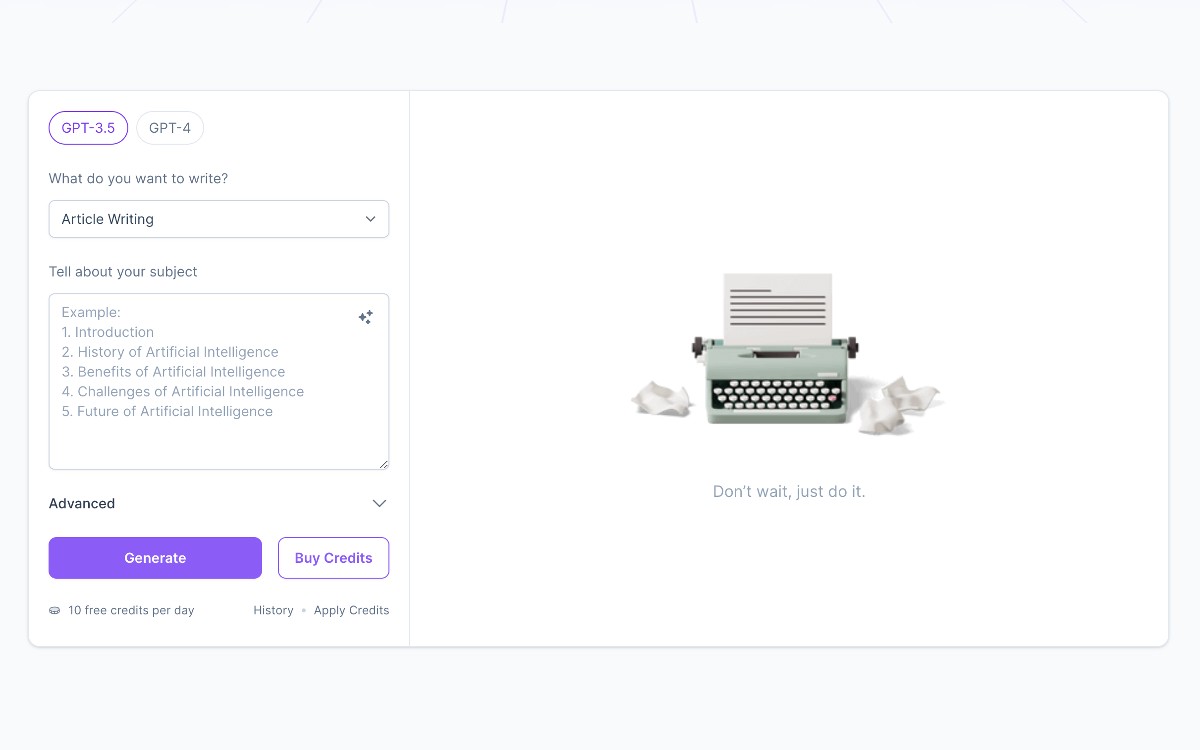 MagickPen
Introducing MagickPen, your writing tool designed to unleash your creativity and simplify the writing process. With its advanced features and intuitive interface, you can effortlessly craft various types of written content, from paragraphs to speeches, tailored to your needs.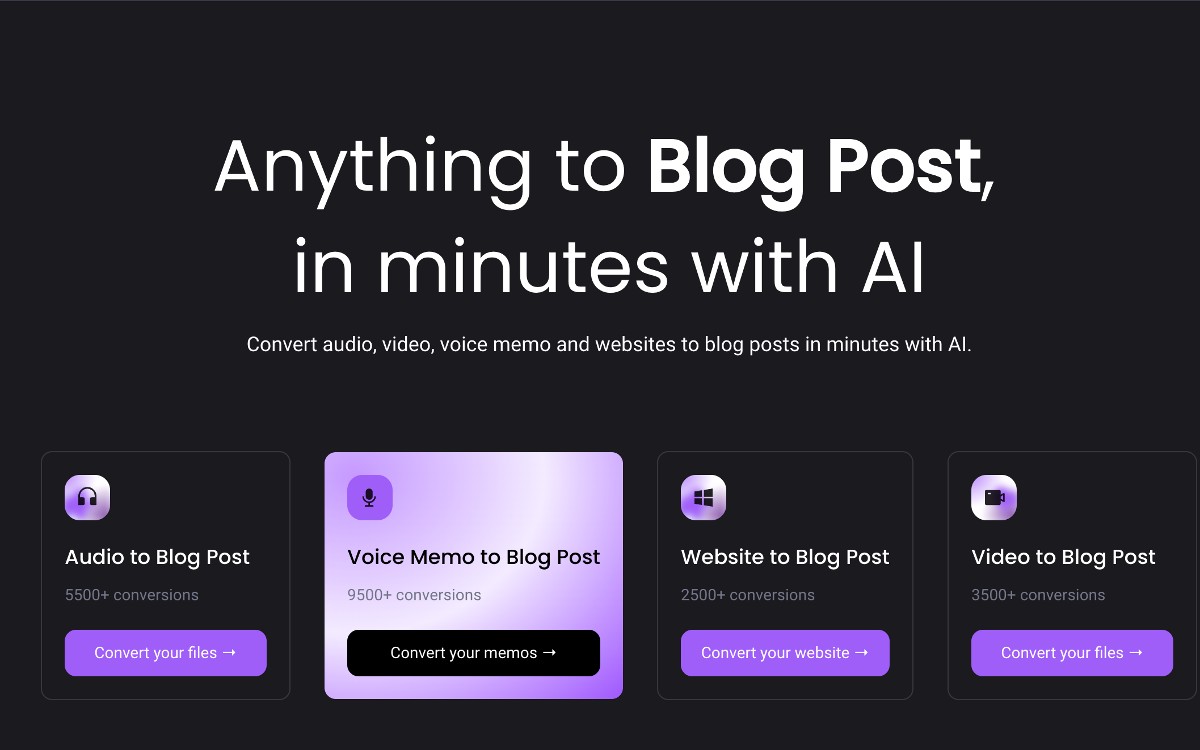 VoicePen: Convert Your Audio to Blog Posts
Can you imagine uploading your audio file and voila, your blog is written for you!? Introducing VoicePen: Your gateway to content transformation. Harness the power of AI to convert your audio and video files into captivating blog posts and precise transcripts!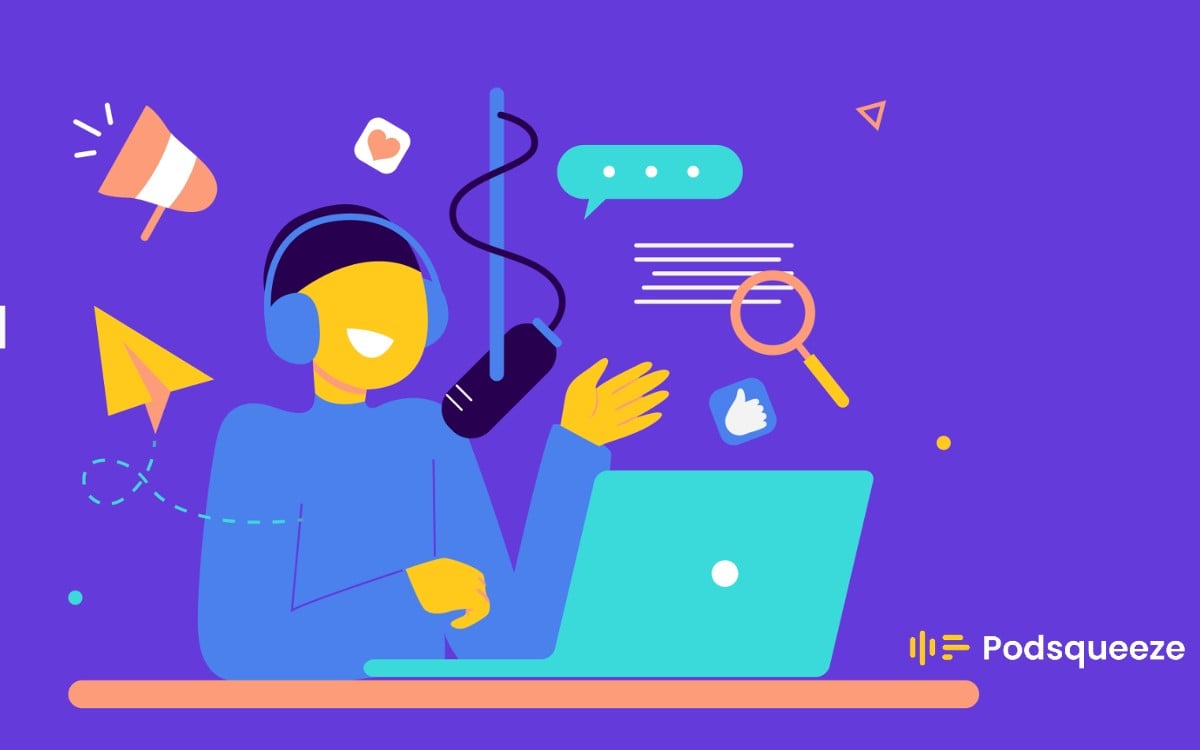 Podsqueeze: Automate Your Podcast Creation
Welcome to PodSqueeze, your personal AI assistant in the world of podcast creation! Would you like to make your content generation experience quicker? With just a few clicks, you can choose an episode from your RSS feed and let the AI work its magic, crafting show notes, timestamps, newsletters, and more!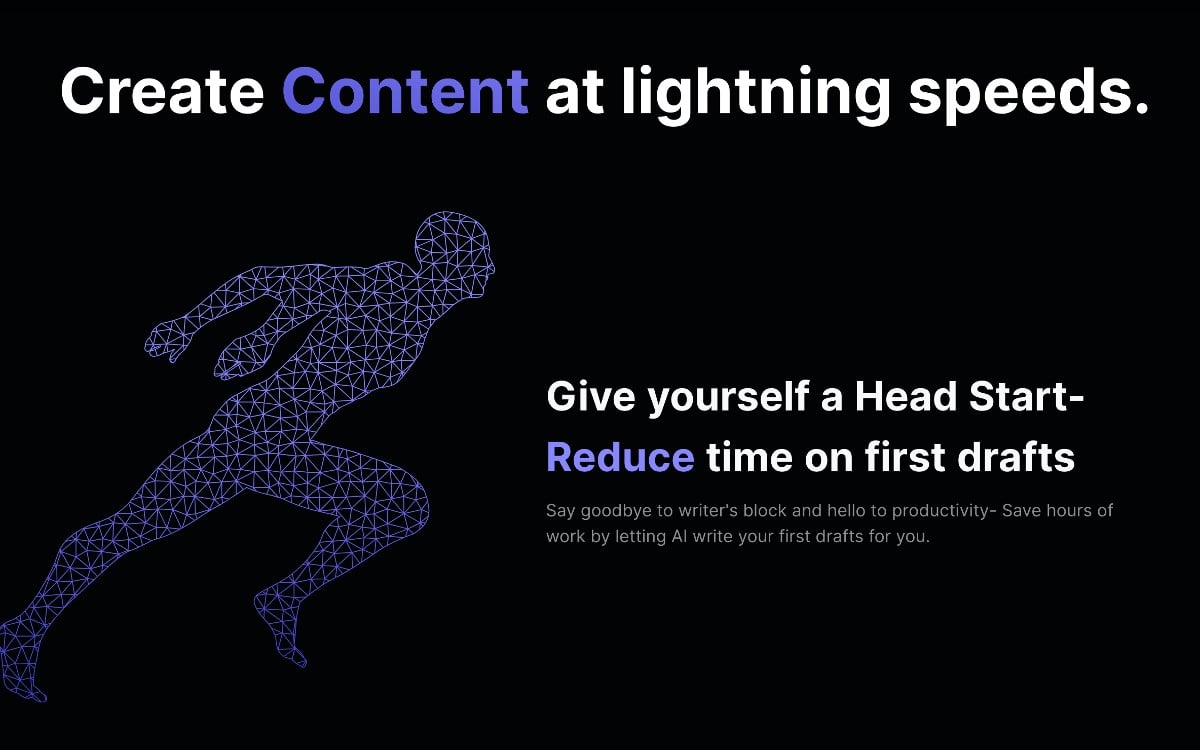 SinCode AI: Generate SEO-friendly Content
SinCode AI isn't just any tool; it's your ticket to crafting SEO-optimized, plagiarism-free text and image content. With its multilingual prowess and robust customization features, it doesn't just boost productivity; it saves you time and resources.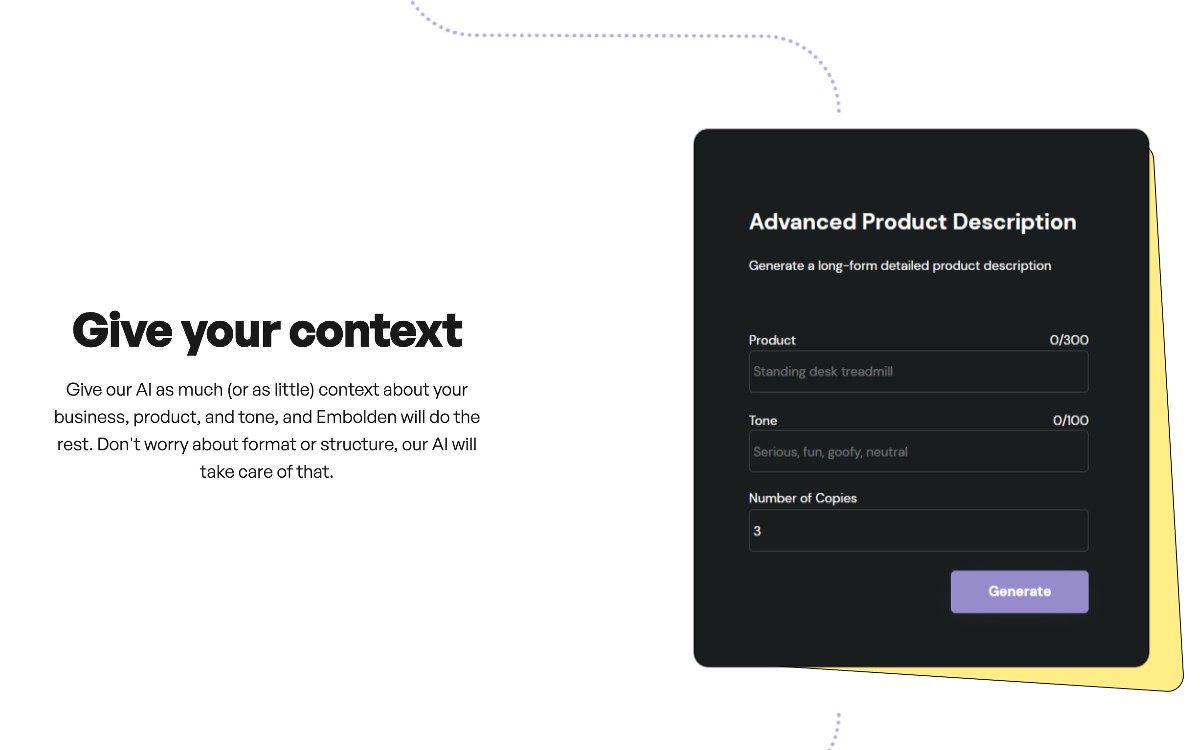 Embolden: Copywriting Tool for Your Eccommerce
Introducing Embolden, an AI-powered copywriting tool for ecommerce businesses that accelerate content creation by 10x. With 50+ writing tools, Embolden enables you to generate SEO-friendly content for your online store!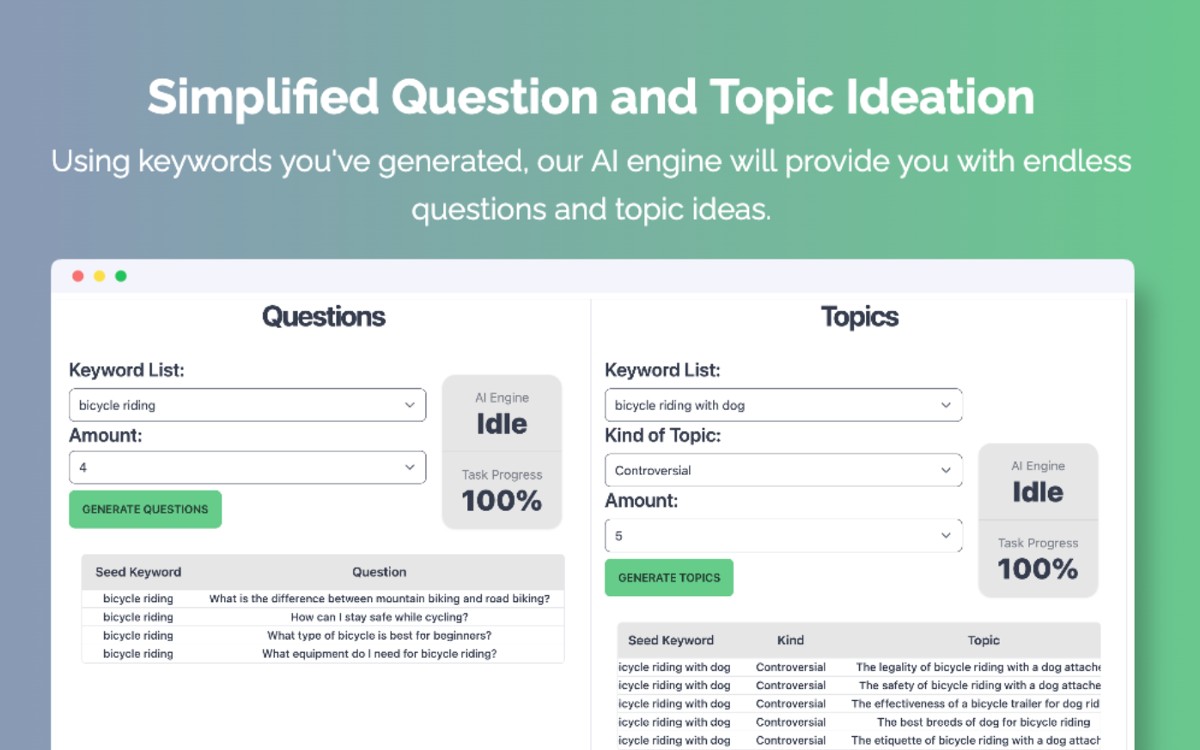 Keywrds.ai: Find Your Key Keywords
Ever wondered how you could supercharge your content creation process? That's where Keywrds.ai steps in! It's not just an SEO tool; it's your personal content assistant. It crafts customized content by generating keywords, questions, topics, and even outlines for your blog posts.
Next Page »